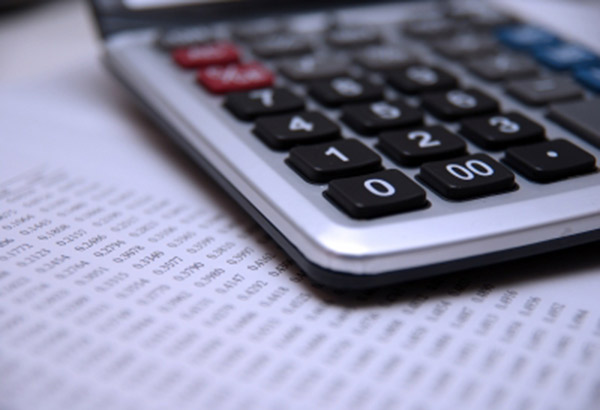 In a statement, the DBM said the Budget Reform Bill currently pending in Congress is in line with the government's thrust for "more efficient, transparent and accountable" delivery of public services. File
Budget reform to address underspending, says DBM
MANILA, Philippines — A bill seeking to modernize the government's budgetary system is seen to address underspending and play an important role in the massive spending program of the government, the Department of Budget and Management (DBM) said.
In a statement, the DBM said the Budget Reform Bill currently pending in Congress is in line with the government's thrust for "more efficient, transparent and accountable" delivery of public services.
According to the DBM, the bill aims to improve the state's budget process–from budget planning to budget execution, and tracking, among others.
"The said bill will change the way we do budgeting as it will address age-old problems like underspending and the usurpation of Congress' power of the purse," the DBM said.
"This is especially important in view of the government's expansionary fiscal policy, where spending for infrastructure and social services is projected to increase significantly," it added.
The Duterte administration has adopted an expansionary fiscal policy, hiking budget deficit ceiling to three percent of its projected gross domestic product, in view of its P9 trillion infrastructure program, and increased spending on health, education, and social services.
Under the Budget Reform Bill, there will be a shift from a multi-year obligation budget to an annual cash-based budget system.
"The common budgetary practice in the Philippines is to allow appropriations and obligations until the next fiscal year, extending the validity of funds to two years. This has led to slow budget utilization on the part of line agencies," the DBM said.
The bill likewise seeks to institutionalize a one-year validity of the General Appropriations Act to ensure efficient execution of the budget.
"On top of limiting the lifespan of appropriations, it will also enforce a cash-based rather than an obligation-based budget. Obligations are intentions, not expenditures. Hence, a cash-based budget will more accurately reflect the annual development plan of the government," the DBM said.
Apart form this, the bill is pushing for the adoption of an integrated financial management information system, which will serve as a single portal for all financial transactions of the government, reflecting real-time information on the country's budget and finances.
DBM said the bill would also ensure that the national budget is compliant with laws, including the Supreme Court decisions on the Disbursement Acceleration Program and the Priority Development Assistance Fund.
In separate rulings, the SC had declared the PDAF and DAP as unconstitutional.
Budget Secretary Benjamin Diokno said in an earlier interview the Budget Reform Act–as contained in House Bill 5590 and Senate Bill 1450–would be passed before the end of the year, allowing the DBM to implement the measure by the start of 2018.