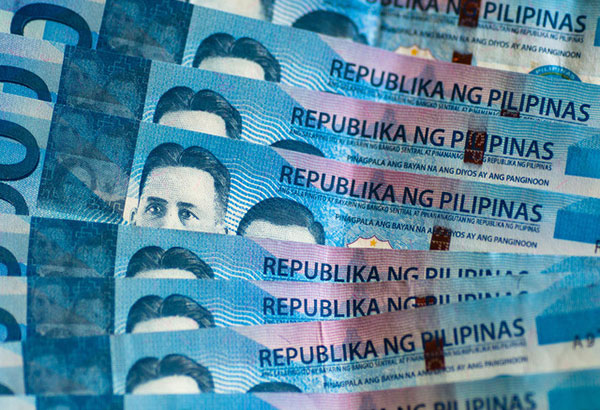 Tenders for seven- and 28-day term deposits only amounted to P104.04 billion, way below the reduced volume of P150 billion. File
Term deposits undersubcribed
MANILA, Philippines — The term deposit auction facility (TDF) of the Bangko Sentral ng Pilipinas (BSP) remained undersubscribed yesterday as banks continued to shift excess funds to loans and other investment instruments in search of higher yields.
Tenders for seven- and 28-day term deposits only amounted to P104.04 billion, way below the reduced volume of P150 billion.
Bids for the shorter-dated term deposits reached PP36.89 billion, lower than the offer size of P40 billion, while the longer-dated term deposit offering of P110 billion only attracted P67.15 billion worth of tenders.
Despite the undersubscription, the BSP retained the issue size at P150 billion on Sept. 27. The volume of the TDF was lowered for the first time since it was launched in June last year to P150 billion starting this month from the previous size of P180 billion.
Starting this month, the volume of the 28-day term deposits in the once-a-week auction was lowered to P110 billion from P140 billion while the size of seven-day term deposits was retained at P40 billion.
BSP Deputy Governor Diwa Guinigundo said banks continued to lend out more to support the country's expanding economy.
He added banks are also investing in other instruments in search of higher yields.
Guinigundo said the suspension of work in government offices and classes in public schools after President Duterte declared Sept. 21 as a National Day of Protest was also a factor in the undersubscription.
"The suspension of work appears to be a reason for the banks to keep funds with them," he said.
The seven-day term deposits fetched a yield of 3.3765 percent from last week's 3.3484 percent with accepted rates ranging from 3.23 to 3.4 percent.
On the other hand, the 28-day term deposits fetched a higher rate of 3.496 percent from 3.495 percent last week as accepted yields ranged between 3.45 and 3.5 percent.
Economists and analysts believe the BSP would finally raise interest rates this year and next year amid the series of rate hikes imposed by the US Federal Reserve as well as the upside risks on inflation.