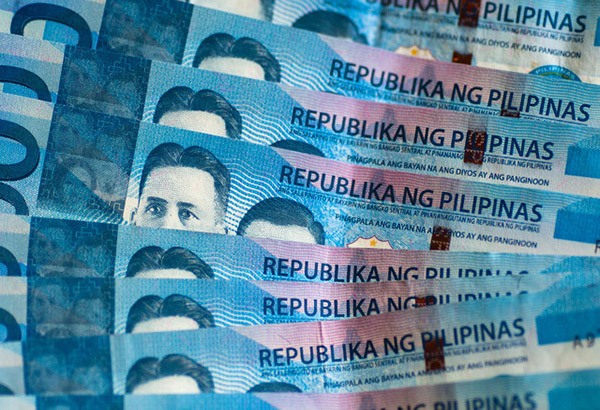 During yesterday's auction, the Treasury awarded in full P15 billion in T-bonds with remaining life span of nine years and seven months. File
Reissued T-bonds yield lower
MANILA, Philippines — The reissued 10-year Treasury bonds fetched lower rates yesterday amid the Bureau of the Treasury's efforts to improve market participation through its Enhanced Government Securities Eligible Dealers (GSED) program.
During yesterday's auction, the Treasury awarded in full P15 billion in T-bonds with remaining life span of nine years and seven months.
The securities fetched an average rate of 4.647 percent, 7.1 basis points lower than the 4.781 percent during the previous auction.
It was also lower than the secondary market rate for the same securities which settled at 4.9461 percent before the auction closed.
The auction was oversubscribed, with total tenders amounting to P26.287 billion.
Deputy Treasurer Erwin Sta. Ana said the result of the auction reflects the support of the market for the Treasury's Enhanced GSED program, which will evaluate the performance of GSEDs and launch a market maker system.
"Several weeks back we launched the Enhanced GSED program. Although we haven't really finalized the mechanics of it, I think the GSEDs are preparing for that already, And this turnout actually reflects great support," Sta. Ana told reporters after the auction.
Sta. Ana said one sign of the program's efficiency is the improvement in bid efficiency during recent auctions.
"We're also noticing that in the past auctions, we see that bid efficiency is getting better. We are now eliminating some throw-away bids. The spread from the
lowest to the highest is narrower and tighter. That's quite efficient bidding for us," he said.
The Treasury official said the objective of the program is to introduce a two-way quoting in the domestic debt market.
According to a document from the Treasury website, the goals of the Enhanced GSED program include the improvement of the performance of the primary debt market, increase of liquidity in the secondary market and differentiation of GSED partners based on their capacity and commitment to support the development of the GS market.
The BTr has set the criteria, as well as the benefits and obligations of traders who will be identified as market makers.
The Treasury said the initial evaluation of the GSEDs' performance would be announced in November this year, while the launch of the market maker system would be in January 2018.