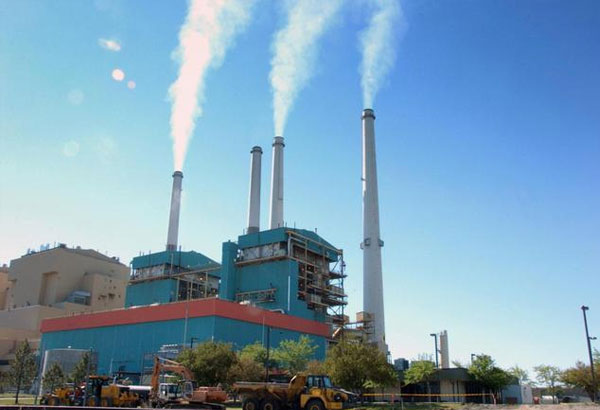 Environment Secretary Roy Cimatu is urging the refrigeration and air conditioning sector to support the gradual phase down of HFCs considered to be powerful greenhouse gases (GHG) that are great contributors to global warming. AP/Matthew Brown, File
DENR pushes reduction of hydrofluorocarbons
MANILA, Philippines — The Department of Environment and Natural Resources (DENR) is calling for the gradual reduction of the use of hydrofluorocarbons (HFCs) amid the continued threat of global warming.
Environment Secretary Roy Cimatu is urging the refrigeration and air conditioning sector to support the gradual phase down of HFCs considered to be powerful greenhouse gases (GHG) that are great contributors to global warming.
Relating to the 30th anniversary of the signing of the landmark Montreal Protocol on Substances that Deplete the Ozone, Cimatu said the gains from the agreement are being threatened by the use of HFCs as alternative refrigerants.
"HFCs are not ODS (ozone depleting substances), but are potent GHG which can have high global warming potentials and are rapidly increasing in the atmosphere," he said.
"Without any mechanism to control HFCs, it is predicted that its emissions could negate the climate benefits achieved by the Montreal Protocol," Cimatu added.
Commonly used in refrigerators and air conditioning systems, HFCs are called "super greenhouse gases" with a warming effect that can be several thousand times greater than carbon dioxide.
HFCs were developed after the phaseout of the ozone-depleting chlorofluorocarbons and hydrochlorofluorocarbons required by the Montreal Protocol in 1987.
The benefit of reducing HFC emissions has been widely recognized, leading to an amendment of the Montreal Protocol, known as the Kigali Amendment which called for developed countries to start to phase down HFCs by 2019 and in developing countries including the Philippines to follow with a freeze by 2024.
Adopted in 2016 and expected to enter into force by 2019, the Kigali Amendment aims to avoid nearly half a degree Celsius of warming by the end of the century.
Cimatu said the country could benefit from the financial and technical support provided under the Montreal Protocol for parties to the Kigali Amendment.
The Multilateral Fund for the Implementation of the Montreal Protocol has provided over $3.5 billion to developing countries to phase out ODS.
"This can definitely help affected sectors in the country to transition from HFCs to natural climate-friendly alternatives, such as carbon dioxide, ammonia and hydrocarbons which do not cause global warming," he said.