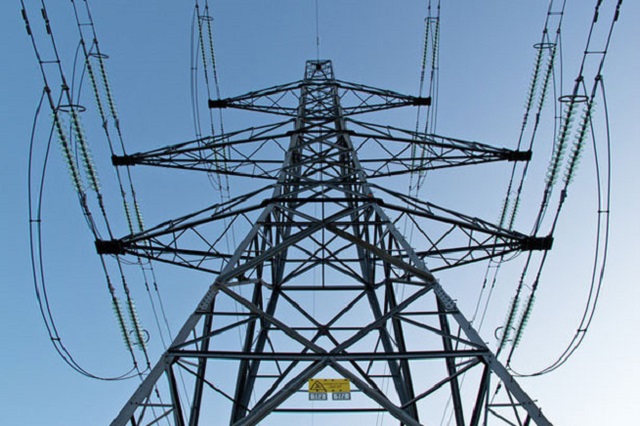 "As long as the ROW is ready and we encounter no significant delays in the overhead portions, we will do everything we can to meet the 2020 deadline," NGCP spokesperson Cynthia Alabanza said. File
Right of way resolution crucial to VisMin interconnection – NGCP
MANILA, Philippines — After getting the go signal to build the grid interconnection between Visayas and Mindanao, the National Grid Corp. of the Philippines said resolving the right of way (ROW) concerns will be critical in meeting the 2020 target.
"As long as the ROW is ready and we encounter no significant delays in the overhead portions, we will do everything we can to meet the 2020 deadline," NGCP spokesperson Cynthia Alabanza said.
To fast-track the implementation of the project, the grid operator will seek support from municipalities and the national government to clear ROW issues.
"Laying the submarine cables, that's easy. As long as the ROW is done, we can keep to that schedule… We're asking for support from all the municipalities that we will be traversing as well as the national government to support the ROW," Alabanza said.
Last July, the Energy Regulatory Commission (ERC) granted NGCP a provisional authority for the Visayas-Mindanao Interconnection Project (VIMP).
The converter stations will be located in Sibonga, Cebu and Aurora, Zamboanga del Sur.
In its application filed in April, NGCP said it expects to complete the project in 46 months, or roughly four years, with an estimated cost of P51.69 billion.
Alabanza said bulk of the project timeline is dedicated to resolving ROW issues.
She said legislation such as the Anti Power Line Disturbance Act, which was passed on second reading in the House of Representatives, would be important in meeting the project timeline.
"Congress passed on second reading through the leadership of House committee on energy chairman Rep. Lord Allan Velasco, the Anti Power Line Disturbance Act and that will go a long way in assisting NGCP as well as distribution utilities with ROW problems," she said.
The proposal to link the Visayas and Mindanao grids has been there since the 1980s.
When NGCP clinched the 25-year concession agreement to run the country's transmission network, it conducted hydrographic survey determining the viable location for the Visayas-Mindanao grid interconnection.
The previous study on the eastern route of the project revealed various obstacles including live ordinance (torpedoes and high explosive shells) from the Battle of Surigao in 1944, an underwater volcano, fault lines and seismic hazards such as unstable rock slabs.
The second study, which is in the country's western seaboard – beginning in Cebu and terminating in Dipolog — showed promise for the project.
The ERC's provisional authority is subject to certain conditions. Among the conditions is that the proposed project will be subject to optimization based on its actual use and/or implementation during the reset process for the next regulatory period.
The grid operator is also required to conduct competitive bidding for the purchase of major materials in the implementation of the project and to pay the permit fee.