Foreign investments nearly triple in June
September 11, 2017 | 4:00pm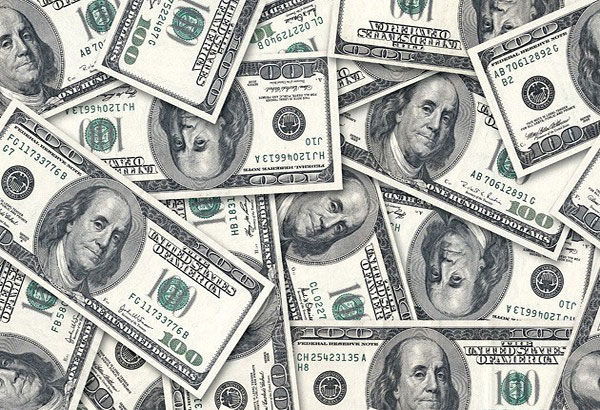 MANILA, Philippines — The net inflow of foreign direct investment (FDI) into the Philippines almost tripled in June, rising 183 percent to $674 million from $238 million a year ago, the Bangko Sentral ng Pilipinas reported yesterday.
"In part, the increase in FDI inflows in June was largely due to the expansion in debt instruments or intercompany borrowings from foreign direct investors by their subsidiaries or affiliates in the Philippines," the BSP said.
However, despite the sharp increase in June, the first half tally was still 14 percent lower at $3.6 billion than the year ago level of $4.18 billion.
Equity placements plunged 70.8 percent to $216.3 million in the first half from $1.61 billion in the same period last year while withdrawals almost doubled to $330 million from $166 million.
During the period, investments in debt instruments grew 29.2 percent to $3.04 billion from $2.35 billion while reinvestments of earnings climbed nine percent to $416 million from $382 million.
For June alone, equity placements surged 216.3 percent to $113 million from $36 million in June last year.
Equity infusion came mainly from the US, Japan, Taiwan, Singapore, and India and were channeled to real estate; electricity, gas, steam, and air conditioning supply; financial and insurance; manufacturing; and professional, scientific and technical activities.
However, withdrawals booked a bigger growth of 351.4 percent to $185 million in June from $41 million in the same month last year.
The BSP said non-residents' investments in debt instruments or lending by parent firms abroad to their local affiliates in the Philippines to fund existing operations, and expansion surged 270.3 percent to $674 million from $182 million.
Reinvestment of earnings increased 16.5 percent to $72 million in June from $62 million in the same month last year.
The BSP has raised its net FDI inflow target to $8 billion for this year after it reached a record high of $7.9 billion last year.
The Cabinet-level Development Budget Coordination Committee (DBCC) has retained the country's gross domestic product (GDP) growth forecast at 6.5 to 7.5 percent this year from 6.9 percent last year.
The GDP growth inched up to 6.5 percent in the second quarter from 6.4 percent in the first quarter.