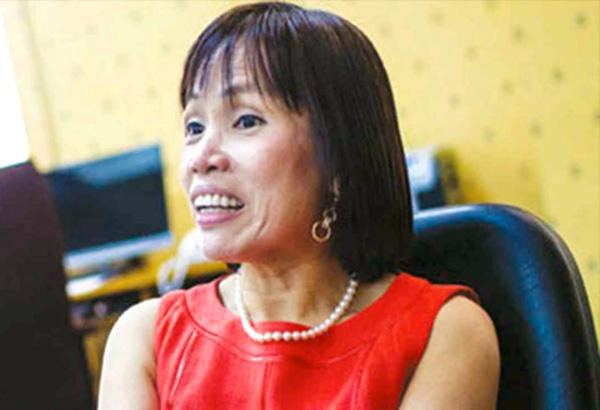 In an interview, National Treasurer Rosalia De Leon said they are just awaiting the approval of the Securities and Exchange Commission for the accreditation of a self-regulated organizations (SRO), or a private institution who will oversee the repo market. File
BTr readies launch of repo facility by year-end
MANILA, Philippines — The Bureau of the Treasury (BTr) said it is targeting to launch the repurchase agreement or repo facility by the end of the year as a move to further strengthen the domestic debt market.
In an interview, National Treasurer Rosalia De Leon said they are just awaiting the approval of the Securities and Exchange Commission for the accreditation of a self-regulated organizations (SRO), or a private institution who will oversee the repo market.
"The target is hopefully within the year. It all depends on the SEC because they will be the one to accredit the SRO," De Leon said.
A repo or repurchase agreement allows dealers to sell government securities to investors on a short-term basis.
Bangko Sentral ng Pilipinas (BSP) Governor Nestor Espenilla Jr. earlier said the development of a repo market is part of the initiatives to be undertaken by the government within the next 18 months to strengthen the domestic debt market.
Other reforms being pursued by the BSP, the BTr, the Department of Finance and the Securities and Exchange Commission include the adoption of reforms in the government securities eligible dealers (GSED) system and the increase in supply of short-term securities.
The government also calls for the creation of reliable financial benchmarks and valuation of financial instruments, establishment of an integrated financial market infrastructure to promote price discovery, transparency, and orderly trading clearing and settlement of a full range of financial transactions.
According to the BTr, the proposed reforms are expected to help improve efficiency and reduce the cost of dealing government bonds, provide market incentives to increase participation, introduce new products, including hedging tools based on global standards, and reduce levels of variability and uncertainty in the pricing of government securities.