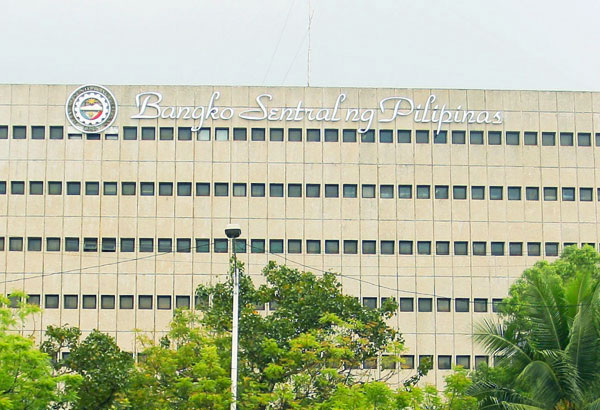 Filipino consumers turned less optimistic in the third quarter but the overall confidence index stayed in positive territory since President Duterte assumed office in June last year, the Bangko Sentral ng Pilipinas (BSP) reported yesterday. File
Consumer confidence slips in Q3 — BSP
MANILA, Philippines — Filipino consumers turned less optimistic in the third quarter but the overall confidence index stayed in positive territory since President Duterte assumed office in June last year, the Bangko Sentral ng Pilipinas (BSP) reported yesterday.
Rosabel Guerrero, director at the BSP's Department of Economic Statistics (DES), said results of the latest Consumer Expectation Survey (CES) showed the consumer confidence index (CI) declined to 10.2 percent in the third quarter after hitting a high 13.1 percent in the second quarter.
Despite the decline, Guerrero said the level was the second highest since the survey was launched in 2007. The confidence index has been in negative territory since the CES was launched in the first quarter of 2007 until it turned positive at 2.5 percent in the third quarter last year.
Guerrero explained the CI only turned positive in the third quarter last year after President Duterte assumed office.
"The lower but positive confidence index indicates the number of optimists declined but continued to outnumber the pessimists," she said.
Guerrero said respondents attributed the less favorable outlook for the current quarter to the peace and order problems amid the current situation in Marawi City, as well as the occurrence of calamities and poor health arising from the avian flu scare.
She added respondents also cited the anticipated higher prices of basic commodities that could lead to higher household expenditures; low or no increase in income as well as the expected increase in the number of unemployed persons.
The survey measures consumer confidence via indicators including economic condition, family financial situation, and family income.
For the next quarter, Guerrero said consumer sentiment turned more optimistic as the CI increased to 17.8 percent from 13.6 percent in the previous quarter's survey.
She explained the more favorable outlook for the fourth quarter stemmed from expectations of additional income and salary increase; improvement in peace and order as well as the availability of more jobs.
The survey for the second quarter was conducted between July 1 and 15, covering 5,430 respondents.
BSP officer-in-charge Diwa Guinigundo said the results of the survey are reflective of the actual GDP, inflation, and other economic results.
"It will remain resilient and relatively robust compared to previous years," Guinigundo said, referring to economic expansion.