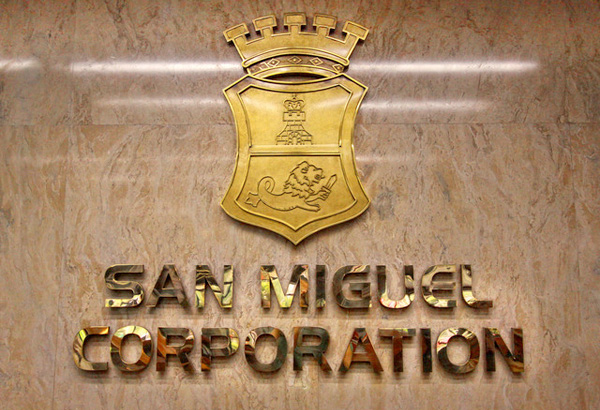 San Miguel Corp. (SMC) is looking to build an industrial estate in Mandaue City, Cebu, as part of its commitment to boost manufacturing activity in the country and generate employment outside the capital. File
SMC to put up industrial estate in Mandaue
MANILA, Philippines — San Miguel Corp. (SMC) is looking to build an industrial estate in Mandaue City, Cebu, as part of its commitment to boost manufacturing activity in the country and generate employment outside the capital.
The move expands SMC's industrial estate businesses.
The project, which will be jointly undertaken with the city council of Mandaue, will house a processed foods plant, feed mill and other manufacturing facilities. It will also have its own port terminal, said SMC president and chief operating officer Ramon Ang.
"We look forward to growing our presence in Mandaue City. This major development is an important part of San Miguel's current expansion in key regions nationwide," Ang said.
He said the company's aim is to support and accelerate the country's economic development by investing in strategic and emerging growth areas.
"With this investment, we hope to help accelerate the city's and the region's overall growth and bring more jobs to our countrymen here," he added.
Mandaue City Mayor Luigi Quisumbing and the City Council welcomed the interest from SMC to invest in their city.
"It's a strong validation of Mandaue City's status as a premiere investment destination not just in Cebu and the Visayas, but the entire country," Quisumbing said.
Aside from the planned industrial estate in Cebu, SMC also has a 2,000-hectare industrial estate in Davao.
The company has been in talks locators for the Davao estate.
The industrial estate is a project approved by state-owned Philippine Economic Zone Authority (PEZA), the state-owned investment promotion agency.
It is expected to spur private investments and help further boost the economy of Davao.
The centerpiece of the investment is San Miguel subsidiary SMC Global Power Holdings Corp.'s brand new 600-megawatt power generation facility.
SMC, Southeast Asia's largest food, beverage, and packaging conglomerate, has in recent years diversified into non-allied but strategic industries that are key to the country's growth. These include among others power generation through SMC Global Power, oil refining and marketing through Petron Corp., and infrastructure, through SMC Holdings Corp., which holds the concession to many of the country's major toll roads and airport and mass transit system projects.