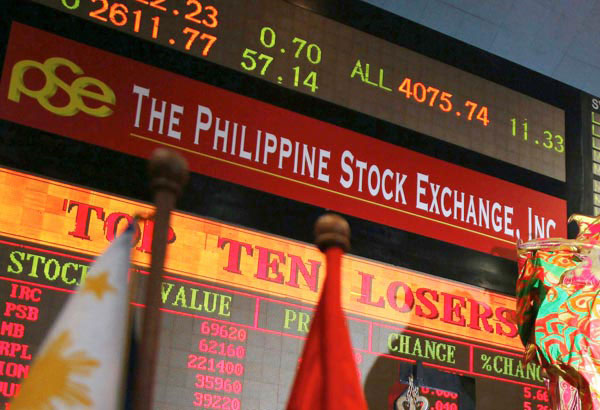 The benchmark Philippine Stock Exchange index gained 39.01 points, or 0.48 percent, to end at 8,022.98 while the broader All Shares gauge gained 23.63 points or 0.49 percent to end at 4,762.84. File
Local, Asia stocks bounce back after US debt limit deal
MANILA, Philippines — The stock market perked up yesterday, taking the cue from Asian markets on optimism over US debt ceiling deal.
The benchmark Philippine Stock Exchange index gained 39.01 points, or 0.48 percent, to end at 8,022.98 while the broader All Shares gauge gained 23.63 points or 0.49 percent to end at 4,762.84.
Most counters ended in positive territory. Market breadth was positive, 114 to 77 in favor of advancing stocks while 55 issues were left unchanged.
Volume turnover was likewise robust at P7.57 billion.
Traders said the local stock market followed its Asian peers.
Asian shares bounced back yesterday following reports that US President Donald Trump and congressional leaders unexpectedly agreed to raise the government debt limit until December, eliminating the near-term risk of a government shutdown.
"President Trump struck a deal with Democratic congressional leaders on Wednesday to increase the debt limit and finance the government until mid-December, undercutting his own Republican allies as he reached across the aisle to resolve a major dispute for the first time since taking office" said Luis Limlingan, managing director at Regina Capital.
Meanwhile, oil prices maintained much of this week's strong gains as the reopening of US Gulf Coast refineries improved the outlook after sharp falls caused by Hurricane Harvey.