Construction activities slow 9.2% in Q2
September 5, 2017 | 4:00pm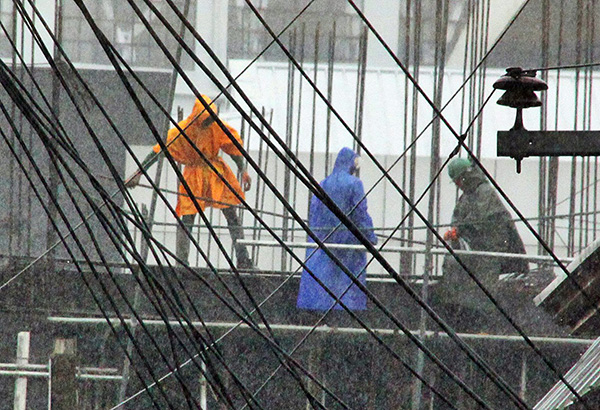 MANILA, Philippines — Construction activities fell 9.2 percent in the second quarter of 2017 as less residential buildings were built, the Philippine Statistics Authority (PSA) reported yesterday.
Preliminary results of the PSA's Construction Statistics from Approved Building Permits in the second quarter of 2017 showed the total number of constructions generated from approved permits reached 35,983, down from 39,635 recorded during the same quarter in 2016.
Residential constructions fell 11.7 percent to 26,827 from 30,366 reported during the same period in 2016. With the exemption of duplexes, all other types of residential buildings registered declines in construction during the reference period. Construction of residential condominiums fell 45.7 percent; apartments, fell 19.9 percent; single type houses, 11 percent and other residential dwellings, 12.8 percent.
Constructions of non-residential buildings, meanwhile, rose 6.9 percent to 4,861 projects in the second quarter from 4,548 recorded during the same period a year ago. The growth in this category was brought about by more commercial, industrial and agricultural buildings.
Additions to existing structures also fell 16.3 percent to 1,208 projects from 1,444 recorded during the same period of 2016. Likewise, the combined number of alterations and repairs of existing structures decreased 5.8 percent to 3,087 from 3,277 the previous year.
As with previous quarters, building activity was still strongest in CALABARZON, Central Luzon, National Capital Region, Central Visayas and Ilocos Region. These regions comprised 59.2 percent of total projects during the period.
Projects approved in the second quarter of the year were collectively valued at P75.9 billion, down 35.1 percent from P116.9 billion in the second quarter of 2016. The value of residential constructions fell 29.8 percent to P35.7 billion from P60.8 billion last year while non-residential buildings registered a 42.2 percent decline in value to P33.8 billion from P58.7 billion.
It became cheaper to build residential buildings in the second quarter as reflected in the 3.9 percent decline in the average cost per square meter to P10,104 compared with 10,514 per square meter last year.
Non-residential buildings were likewise cheaper to build as indicated by the 26.7 percent decrease in the average cost per square meter to P9,745 from P13,286 last year.