BSP warns speculators as peso adjusts sufficiently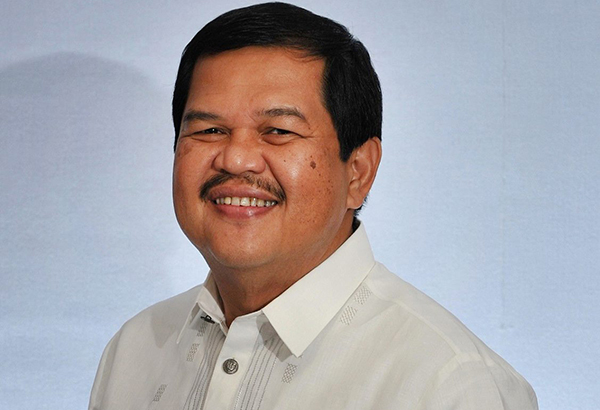 MANILA, Philippines - The Bangko Sentral ng Pilipinas said the peso has sufficiently adjusted after its gradual depreciation, warning speculators that the BSP is ready to deploy its full policy and regulatory arsenal to protect the local currency.
"In any case, we think the peso has now sufficiently adjusted and can be expected to regain relative stability going forward. This soft landing is reinforced by effective discipline in fiscal management and a well-designed and well-executed public investment program," BSP Governor Nestor Espenilla Jr. said.
The BSP chief also warned speculators who "may want to take advantage by exaggerating for financial gain an otherwise healthy price correction to recover some of the price competitiveness.
"The BSP will not tolerate such speculative behavior and stands ready to use its very ample international reserves and deploy its full policy and regulatory arsenal if necessary," Espenilla said.
Espenilla said the BSP would continue to pursue a flexible and adaptive exchange rate policy.
"A flexible and adaptive exchange rate policy enables the BSP to keep its interest rate policy settings squarely focused on achieving the inflation target while dampening consumption and supporting a more investment- and export-led growth that the economy needs to sustain its strong momentum over the long haul," he said.
The peso breached the 51 to $1 level and closed at its weakest level in nearly 11 years at 51.49 to $1 last Friday amid heavy volume. It is the worst performing currency in the region so far.
Monetary authorities have time and again said the weakening of the peso is not a cause for alarm or panic.
The BSP has traced the volatility of the peso to the strong demand for dollars from companies expanding their operations in the Philippines.
"Each economy faces its own unique challenges and should therefore be deliberately implementing policies that suit its circumstances and needs. The Philippines is doing the correct thing in prioritizing a more investment-led economic growth," he said.
Espenilla said allowing the peso to depreciate gradually to a more appropriate level is fully consistent with that strategy.
The BSP chief said the better way to gauge the economy is to evaluate progress through the delivery of things that matter to the people such as low inflation, growth and jobs.
The economy grew 6.5 percent in the second quarter from 6.4 percent in the first quarter, the low end of the 6.5 to 7.5 percent target set by economic managers.
Espenilla issued the statement as analysts and traders continue to judge negatively the state of the Philippine economy merely on the basis of the depreciating trend of the peso against the dollar.
"However, the BSP is very mindful that such adjustment may create market uncertainty if not well explained. So we communicate and explain," he said.