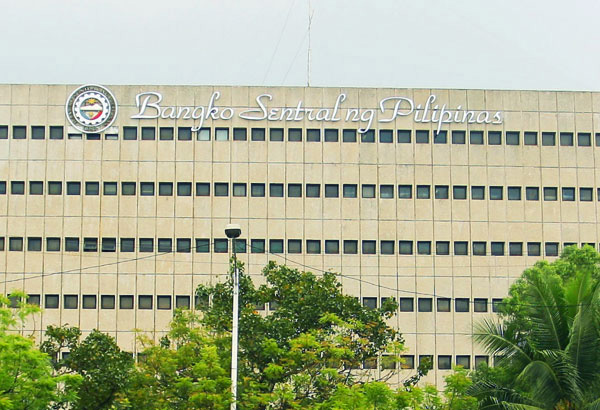 BSP Deputy Governor Chuchi Fonacier issued Memorandum M-2017-024 to set the minimum internal control standards and lay down the records maintenance for money service business (MSB) operators. File
BSP tightens grip on remittance firms, money changers
MANILA, Philippines - The Bangko Sentral ng Pilipinas (BSP) has issued tighter guidelines on internal control standards and records maintenance for remittance and transfer companies, money changers as well as foreign exchange dealers.
BSP Deputy Governor Chuchi Fonacier issued Memorandum M-2017-024 to set the minimum internal control standards and lay down the records maintenance for money service business (MSB) operators.
The regulator stated in the memo the board of directors and owners of MSB should establish written internal policies and procedures commensurate to the size and complexity of their business operations.
MSB operators are required to maintain an operations manual covering the standard operating procedures, policies and procedures of the remittance and transfer companies on the accreditation and delisting of sub-agents, and the mechanism on handling consumer complaints.
The BSP said operators should adopt adequate and effective internal control measures to safeguard their assets by ensuring there is proper segregation of duties and functions for critical operational functions such as cash handling and record keeping to prevent the likelihood of mismanagement or fraud.
Likewise, it added no individual should have complete authority and responsibility for handling all phases of any transaction from beginning to end, without some check or balance from some part of the organization.
MSBs were also directed to adopt adequate controls to protect key information and records maintained in the system and to prevent access by any unauthorized party while cash including foreign currency denominated as well as other vital record should be kept inside a vault or safe.
The BSP likewise stated that all remittance of foreign exchange transactions should be conducted only at the entity's principal place of business and other registered branches.
Fonacier said minimum internal control procedures such as the issuance of official receipts, the completion of application to sell or purchase foreign currency for all transactions, maintaining a daily record of transactions, and indicating the amount of foreign currencies in the corresponding official receipts should be observed.
Likewise, she said MSB operators should ensure proper records maintenance while all pertinent records including duplicate copies of receipts and other relevant documents for each money service transaction are kept up-to-date.
The central bank said the records, ledgers, books, and documents should be maintained and safely stored for five years from the date of transaction and should have hard or soft back up copy to allow reconstruction in case of loss or destruction.
Fonacier said the records should be made available for BSP examination upon request.