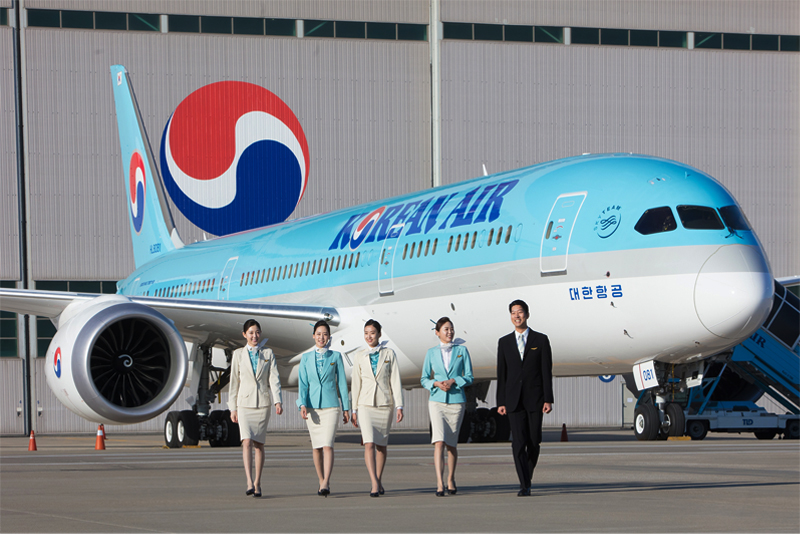 Korean Air has maintained the top place for more than a decade among the rest of the airline service providers.
Korean Air/Released
Korean Air honored as the 'Best Airline Service Provider'
(Philstar.com) - July 3, 2017 - 3:40pm
SEOUL — Korean Air was honored as the "Best Airline Service Provider" by the 2017 Global Customer Satisfaction Index, sponsored by Japan Management Association Consulting and China-flight magazine "Han Sang," a part of the Beijing Youth Daily Group. This was the 13th consecutive year for the airline to capture the award.
GCSI is an index, established by multi-cultural consulting group JMAC, to measure customer satisfaction level. The group compiles and evaluates customer satisfaction factors, customer values and global competitiveness as criteria to select the best corporation each year.
Korean Air's continuous effort to introduce eco-friendly aircraft, provide high quality in-flight service and develop new flight routes is being recognized by the industry. Thus, it has maintained the top place for more than a decade among the rest of the airline service providers.
For the first time in Korea, the airline company introduced Boeing 787-9, which is the next-generation craft dubbed as "Dreamliner." It is an eco-friendly aircraft made of more than 50 percent carbon fiber composites. It also provides improved passenger experience through increased cabin window size and ceiling height, by 78 percent and 5 inches respectively. Cabin pressure and moisture levels are also set to be higher than conventional aircraft, which create a more comfortable in-flight environment for passengers.
Korean Air has set up its groundwork across different aspects, striving to boost passengers' satisfaction level and maintaining stable growth. The airline is constantly introducing new high-efficient aircraft equipped with premium seats, committing to offer the utmost comfort for passengers.
Moreover, the company is keeping a keen eye for global environmental issues and has carried out different initiatives to improve our living environment, such as conducting tree-planting activities in Mongolia and China.
In recent years, Korean Air is working to strengthen its global competitiveness through network developments. Last year, the airline launched new routes to Guiyang in China, Okinawa in Japan and Delhi in India. And this year, the airline is also adding new regular flight service to Barcelona, another key city in Spain. It also continues to expand its co-operation with overseas airlines to provide more diverse and convenient schedules for customers.
"As a leading global airline, the top priorities for Korean Air are to create value and satisfy customers' demand. We will continue to strive for service excellence and will be adapting necessary changes for better development," a Korean Air spokesperson said.
READ MORE:
Korean Air's volunteer group heads to Indonesia
Korean Air to plant trees in Mongolia to prevent desertification
A Korean Air spokesperson said,