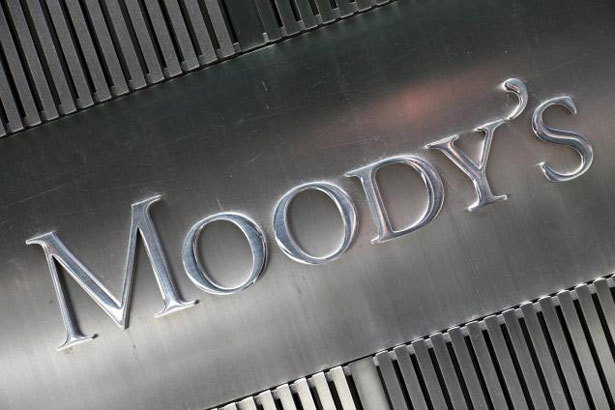 In a statement released Tuesday, Moody's said the sovereign credit rating was maintained at Baa2, a notch above the minimum investment grade, with the outlook on the rating remaining stable. File
Econ managers hail stable Moody's rating
MANILA, Philippines - The decision of Moody's Investors Service to maintain the country's investment grade rating and stable outlook speaks well of the Philippine government's path towards economic growth, the Bangko Sentral ng Pilipinas (BSP) and Department of Finance (DOF) said.
In a statement released Tuesday, Moody's said the sovereign credit rating was maintained at Baa2, a notch above the minimum investment grade, with the outlook on the rating remaining stable.
"The decision of Moody's speaks well regarding the favorable path that the Philippine economy continues to tread, partly on account of the price and financial stability that comes on the back of prudent monetary policies and bank supervision," outgoing BSP Governor Amando Tetangco Jr. said in a statement.
"The banking sector, which remains strong and stable, will also continue to support the increasing potential output of the economy as it provides financing for growing investment and consumer demand," he added.
According to Moody's, it affirmed the country's credit rating as it expects the Philippines' economic performance to remain strong.
It also noted the country's improving debt manageability, reflected in the unconsolidated general government debt, which fell to 38.3 percent of the GDP in 2016 from 47.8 percent in 2009.
Finance Secretary Carlos Dominguez III, said the "favorable" credit rating from Moody's highlights the Duterte administration's heightened efforts to sustain robust growth by attracting more investments, and to make the growth more inclusive by raising spending on infrastructure and human capital.
Dominguez said financial institutions in the Philippines and abroad have lauded Malacañang's commitment to further economic reforms, such as the House of Representatives' recent approval of the first package of the Comprehensive Tax Reform Program.
However, Moody's said downside risks such as the conflict in Marawi City could potentially undermine institutional strength and economic performance.
In response, Dominguez said the Duterte administration was on top of the situation in Marawi and the impact of the conflict is expected to be minimal and contained in that city in Southern Mindanao.
"The imposition of martial law in Mindanao, which is allowed under the Philippines' Constitution and which has won support from the people, the business community, and the Congress, shows that the government is doing what is required to address this situation within the bounds of the law. This decisive action was taken to insulate the vibrant domestic economy from the conflict," Dominguez said.
"This administration continues to take actions to sustain the growth momentum and enhance investor confidence in the economy, and the ongoing efforts toward strengthening national security are testament to this commitment," he added.
The finance chief also addressed Moody's concerns US policies encouraging onshoring of jobs could negatively impact the business process outsourcing (BPO) sector.
He said the sector would remain one of the Philippines' growth drivers notwithstanding the rising protectionist policies abroad.
"At the end of the day, investors make decisions based on what are good for business. And the Philippines, with its competitive cost, and young and educated workforce, will continue to be a wise investment destination for BPO companies and other enterprises."