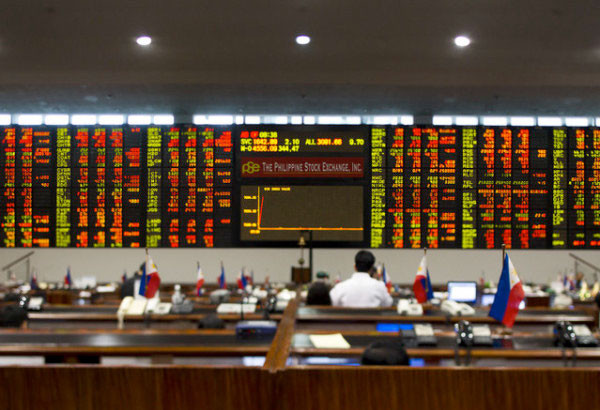 The benchmark Philippine Stock Exchange Index closed 0.78 percent, or 61.53 points, higher at 7,943.75, while the wider All Shares Index rose 0.59 percent or 28.06 points to 4,723.21. File
Bargain hunting drives up stocks
MANILA, Philippines - Share prices went up yesterday, driven largely by bargain hunting, analysts said.
The benchmark Philippine Stock Exchange Index(PSEi) closed 0.78 percent, or 61.53 points, higher at 7,943.75, while the wider All Shares Index rose 0.59 percent or 28.06 points to 4,723.21.
Regina Capital Development Corp. Business Development head Luis Limlingan said bargain hunting lifted the market. "The local market resumed its bargain hunting mode after the sharp sell down last Friday," Limlingan said.
RCBC Securities Inc. equity research analyst Jeffrey Lucero echoed Limlingan's sentiments.
"Last week we saw the index lose a cumulative 1.03 percent (for the week). Today, it's just recovering from that loss as we see last week's battered stocks carry the index today," Lucero said.
Lucero cited stocks of SM Investments Corp. as an expample, which dropped 2.9 percent last week, but grew 2.26 percent yesterday.
Limlingan said investors are now shifting their attention to the Bangko Sentral ng Pilipinas' Monetary Board policy meeting later this week.
"Many are expecting the BSP to leave policy rates unchanged, keeping the overnight reverse repo rate at three percent, the overnight deposit rate at 2.50 percent, and the reserve requirement ratio at 20 percent," Limlingan said.