China Bank woos RCBC for merger talks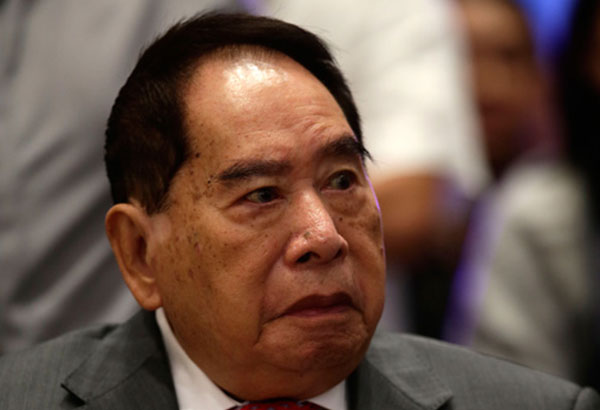 MANILA, Philippines - The SM Group of retail magnate Henry Sy is bent on bulking up its banking assets as its other commercial bank unit, China Banking Corp., has reportedly set its sights on acquiring Rizal Commercial Banking Corp. (RCBC).
Multiple industry sources said China Bank has initiated merger talks with the Yuchengco-owned RCBC – the bank used as a conduit for the $81-million fund hacked from Bangladesh Bank to Philippine casinos last year – but nothing has been finalized yet.
A source pointed out Sy could use China Bank as the acquiring vehicle of RCBC as it would further improve its ranking. The SM Group's main banking concern, BDO Unibank, already dominates the country's banking industry in terms of assets, capital, deposits and loans.
If the deal pushes through, Sy's banking empire would expand from BDO – the country's biggest lender – to the merged China Bank/RCBC, which would become the fifth largest local bank.
As of end 2016, BDO emerged as the largest bank in the Philippines with assets amounting to P2.2 trillion, followed by Ty-led Metropolitan Bank & Trust Co. with P1.55 trillion, Ayala-run Bank of the Philippine Islands with P1.45 trillion, state-owned Land Bank of the Philippines with P1.39 billion, Philippine National Bank of tobacco and airline magnate Lucio Tan with P711.28 billion and Security Bank Corp. of the Dy family with P695.66 billion.
China Bank currently ranks seventh in terms of assets with P552.87 billion while RCBC is 10th with P419.29 billion.
A merger between China Bank and RCBC, if consummated, would create the country's fifth largest bank with a total asset base of P972.16 billion.
The financial market has been abuzz with speculation RCBC would be put on the auction block following the demise of its founding chairman, banking taipan and former ambassador Alfonso Yuchengco, on April 15.
But last week, RCBC corporate information officer Ma. Cristina Alvarez said the bank is not in talks with any party.
"RCBC is not in talks or discussion with anyone regarding the sale of a majority stake or any merger. Information other than those disclosed by the bank is purely speculative," Alvarez said in disclosure to the Philippine Stock Exchange last May 8.
Shares of RCBC gained 1.64 percent yesterday to P55.90, climbing significantly on speculation the bank may finally be offered for sale.
Shares of China Bank, meanwhile, gained one percent to P35.35.
The share price of RCBC has surged from P42.10 per share last April 17, or two days after the family patriarch of RCBC died, to a new all-time high of P58.7 last May 4.
Its shares plunged to record lows last year after it was involved in the $81-million funds stolen by hackers from Bangladesh Bank through Philippine casinos. It was assessed a record P1 billion fine by the Bangko Sentral ng Pilipinas (BSP).
China Bank has a market capitalization of P87 billion while RCBC has P76.99 billion.
A little over a year ago, during the height of the money laundering probe that centered on RCBC and several other personalities, BPI was reported to have taken interest in acquiring a majority stake in RCBC.
This time, BDO and China Bank are reportedly pursuing the listed bank, although an official from China Bank said the alleged talks are just rumors.
The BSP has issued Memorandum 2016-023 laying down regulatory incentives for mergers and consolidations as well as acquisition of majority or all of the outstanding shares of stock of a bank or quasi-bank last December.
The STAR business columnist Victor Agustin earlier said the SM Group's BDO Securities have been quietly accumulating RCBC shares over the years "with about half a million shares added to its pile from January to March 2017 alone."
Many of the country's local banks have been looking at RCBC on speculation it may be for sale, industry sources said.
At least three banking executives from some of the biggest banks said RCBC would be a good acquisition given its track record.
"It's a well managed bank. The only problem they had was the money laundering issue which could have happened to any bank," said one banking source.
Another banking source said they are willing to bid should RCBC be put on the block. Regulators said the bank may also be attractive not only to local lenders but to foreign banks as well.
However, the bank's earnings fell 24 percent last year as it paid a record P1 billion fine to the BSP due to the $81-million cyberheist.
In a report to the Philippine Stock Exchange last February, RCBC said its net income amounted to P3.86 billion in 2016, P1.27 billion lower than the P5.1 billion recorded in 2015. – With Iris Gonzales