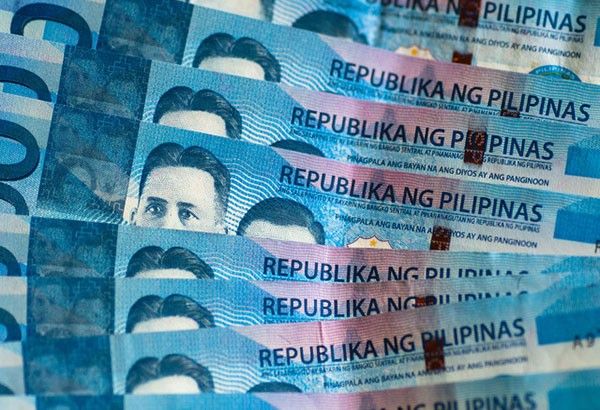 Deposits reached P10.5 trillion by the end of December last year, up 14 percent from P9.2 trillion a year ago.
File
Banks swamped with P10T in deposits — PDIC
MANILA, Philippines — Banks are overflowing with cash with deposits breaching the P10-trillion mark last year and giving the economy enough credit to finance growth amid rising interest rates.
Deposits reached P10.5 trillion by the end of December last year, up 14 percent from P9.2 trillion a year ago, the Philippine Deposit Insurance Corp. (PDIC) said in a statement Wednesday.
The amount is contained on 54 million accounts, which also rose 6 percent from 51 million during the same period.
"The robust and sustained growth of deposits both in amount and number of accounts reflects heightened depositor confidence in the stability of the banking system," PDIC President Roberto Tan said in a statement.
Lenders establishing more branches were also cited as a reason for capturing more deposits. Central bank data showed banks' branch network went up 3.57 percent to 10,952 in 2016.
Of the total deposit accounts, 96.4 percent or 52 million containing a cumulative P2.3 trillion were qualified for deposit insurance.
PDIC insures deposits of up to P500,000 per bank and pays such whenever a bank goes into trouble.
At P10.5 trillion, bank deposits accounted for 72.7 percent of the Philippine economy last year.
"The increase in the number of deposit accounts shows how depositors continue their trust in banks to safeguard their hard-earned savings," Tan said.
At the same time, rising deposits came as emerging markets like the Philippines brace for rising interest rates in developed countries like the US this year.
The US Federal Reserve hiked interest rates for the second time in two years last December, attracting yield-seeking investors to the world's safe haven and pulling capital away from emerging markets.
That, in turn, has caused the peso to slump to the 50-to-a-dollar level until recently. A weaker peso could mean less foreign capital are entering the country.
Separate central bank data released Wednesday reinforced this. Figures showed the country recorded its third straight balance of payments (BOP) deficit in March.
Specifically, BOP hit a deficit of $550 million last month, bringing the year-to-date gap to $994 million.
BOP is the sum of all inflows and outflows in an economy, covering goods, services & income. A deficit means the latter surpasses the former, leaving the country with less capital to settle its obligations.
Tan said rising bank local bank deposits could help finance economic development left by foreign capital.
"This growth augurs well to the depositing public's awareness of the importance of saving and overall, speaks well of more funds being made available to the system for investments and production," he said.