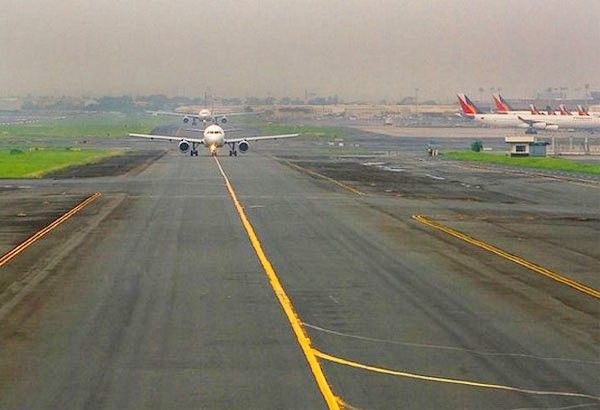 Several flights were grounded due to the scheduled maintenance of an air traffic radar in Tagaytay City.
Philstar.com/File photo
LIST: Domestic, int'l flights canceled due to traffic radar maintenance
MANILA, Philippines (2nd update; First published Feb. 21, 2016) — After the Civil Aviation Authority of the Philippines (CAAP) announced that it will temporarily close the air traffic radar in Tagaytay for maintenance and upgrade, a number of airlines decided to ground some of its flights.
Carriers, Philippine Airlines, Cebu Pacific, its subsidiary CebGo and Air Asia Asia Philippines announced the cancelation of its domestic and international flights from March 6 to 11, 2017. Skyjet Airlines also announced some of its domestic flights were grounded.
Passengers are advised to move their flights to the next flights within 30 days from original departure or have a refund.
According to CAAP, more than 700 flights from the Ninoy Aquino International Airport will be affected.
Below is a list of flights suspended as announced by the airlines and the Manila International Airport Authorities.
Philippines Airlines
March 6 (Monday)
2021 – Manila-Masbate

2022 – Masbate-Manila

2265 – Manila-Naga

2266 – Naga-Manila

2131 – Manila-Bacolod

2132 – Bacolod-Manila

2521 – Manila-Cagayan de Oro

2522 – Cagayan de Oro-Manila

2143 – Manila-Iloilo

2144 – Iloilo-Manila

2985 – Manila-Tacloban

2986 – Tacloban-Manila

2785 – Manila-Puerto Princesa

2786 – Puerto Princesa-Manila

2823 – Manila-Davao

2824 – Davao-Manila

318 – Manila-Hong Kong

319 – Hong Kong-Manila

312 – Manila-Hong Kong

313 – Hong Kong-Manila

511 – Manila-Singapore

502 – Singapore-Manila

501 – Manila-Singapore

512 – Singapore-Manila

720 – Manila-London

721 – London-Manila
March 7 (Tuesday)
2079 – Manila-Catarman

2080 – Catarman-Manila

2039 – Manila-Caticlan

2040 – Caticlan-Manila

2265 – Manila-Naga

2266 – Naga-Manila

2141 – Manila-Iloilo

2142 – Iloilo-Manila

2521 – Manila-Cagayan de Oro

2522 – Cagayan de Oro-Manila

2133 – Manila-Bacolod

2134 – Bacolod-Manila

2985 – Manila-Tacloban

2986 – Tacloban-Manila

2785 – Manila-Puerto Princesa

2786 – Puerto Princesa-Manila

2823 – Manila-Davao

2824 – Davao-Manila

318 – Manila-Hong Kong

319 – Hong Kong-Manila

511 – Manila-Singapore

502 – Singapore-Manila

501 – Manila-Singapore

512 – Singapore-Manila

211 – Manila-Sydney

212 – Sydney-Manila

736 – Manila-Bangkok

737 – Bangkok-Manila
March 8 (Wednesday)
2021 – Manila-Masbate

2022 – Masbate-Manila

2039 – Manila-Caticlan

2040 – Caticlan-Manila

2265 – Manila-Naga

2266 – Naga-Manila

2131 – Manila-Bacolod

2132 – Bacolod-Manila

2521 – Manila-Cagayan de Oro

2522 – Cagayan de Oro-Manila

2143 – Manila-Iloilo

2144 – Iloilo-Manila

2985 – Manila-Tacloban

2986 – Tacloban-Manila

2785 – Manila-Puerto Princesa

2786 – Puerto Princesa-Manila

2823 – Manila-Davao

2824 – Davao-Manila

318 – Manila-Hong Kong

319 – Hong Kong-Manila

312 – Manila-Hong Kong

313 – Hong Kong-Manila

511 – Manila-Singapore

502 – Singapore-Manila

501 – Manila-Singapore

512 – Singapore-Manila

720 – Manila-London

721 – London-Manila
March 9 (Thursday)
2079 – Manila-Catarman

2080 – Catarman-Manila

2265 – Manila-Naga

2266 – Naga-Manila

2141 – Manila-Iloilo

2142 – Iloilo-Manila

2521 – Manila-Cagayan de Oro

2522 – Cagayan de Oro-Manila

2133 – Manila-Bacolod

2134 – Bacolod-Manila

2985 – Manila-Tacloban

2986 – Tacloban-Manila

2823 – Manila-Davao

2824 – Davao-Manila

318 – Manila-Hong Kong

319 – Hong Kong-Manila

312 – Manila-Hong Kong

313 – Hong Kong-Manila

511 – Manila-Singapore

502 – Singapore-Manila

501 – Manila-Singapore

512 – Singapore-Manila

211 – Manila-Sydney

212 – Sydney-Manila

736 – Manila-Bangkok

737 – Bangkok-Manila
March 10 (Friday)
2021 – Manila-Masbate

2022 – Masbate-Manila

2265 – Manila-Naga

2266 – Naga-Manila

2131 – Manila-Bacolod

2132 – Bacolod-Manila

2521 – Manila-Cagayan de Oro

2522 – Cagayan de Oro-Manila

2143 – Manila-Iloilo

2144 – Iloilo-Manila

2985 – Manila-Tacloban

2986 – Tacloban-Manila

2785 – Manila-Puerto Princesa

2786 – Puerto Princesa-Manila

2823 – Manila-Davao

2824 – Davao-Manila

318 – Manila-Hong Kong

319 – Hong Kong-Manila

312 – Manila-Hong Kong

313 – Hong Kong-Manila

511 – Manila-Singapore

502 – Singapore-Manila

501 – Manila-Singapore

512 – Singapore-Manila
March 11 (Saturday)
2079 – Manila-Catarman

2080 – Catarman-Manila

2265 – Manila-Naga

2266 – Naga-Manila

2131 – Manila-Bacolod

2132 – Bacolod-Manila

2521 – Manila-Cagayan de Oro

2522 – Cagayan de Oro-Manila

2143 – Manila-Iloilo

2144 – Iloilo-Manila

2985 – Manila-Tacloban

2986 – Tacloban-Manila

2785 – Manila-Puerto Princesa

2786 – Puerto Princesa-Manila

2823 – Manila-Davao

2824 – Davao-Manila
Cebu Pacific
March 6 (Monday)
5J 487/488 Manila – Bacolod – Manila

5J 397/398 Manila – Cagayan de Oro – Manila

5J 885/886 Manila – Cotabato – Manila

5J 953/954 Manila – Davao – Manila

5J 997/998 Manila – Gensan – Manila

5J 457/458 Manila – Iloilo – Manila

5J 339/340 Manila – Kalibo – Manila

5J 325/326 Manila – Legazpi – Manila

5J 639/640 Manila – Puerto Princesa – Manila

5J 855/856 Manila – Zamboanga – Manila

5J 857/858 Manila – Zamboanga – Manila
March 7 (Tuesday)
5J 483/484 Manila – Bacolod – Manila

5J 487/488 Manila – Bacolod – Manila

5J 379/380 Manila – Cagayan de Oro – Manila

5J 397/398 Manila – Cagayan de Oro – Manila

5J 399/400 Manila – Cagayan de Oro – Manila

5J 567/568 Manila – Cebu – Manila

5J 572/571 Cebu – Manila – Cebu

5J 891/892 Manila – Caticlan – Manila

5J 339/340 Manila – Kalibo – Manila

5J 327/328 Manila – Legazpi – Manila

5J 639/640 Manila – Puerto Princesa – Manila

5J 617/618 Manila – Tagbilaran – Manila

5J 506/507 Manila – Tuguegarao – Manila
March 8 (Wednesday)
5J 483/484 Manila – Bacolod – Manila

5J 485/486 Manila – Bacolod – Manila

5J 487/488 Manila – Bacolod – Manila

5J 555/578 Manila – Cebu – Manila

5J 565/566 Manila – Cebu – Manila

5J 977/978 Manila – Davao – Manila

5J 995/996 Manila – Gensan – Manila

5J 339/340 Manila – Kalibo – Manila

5J 639/640 Manila – Puerto Princesa – Manila

5J 649/650 Manila – Tacloban – Manila

5J 855/856 Manila – Zamboanga – Manila
March 9 (Thursday)
5J 481/482 Manila – Bacolod – Manila

5J 483/484 Manila – Bacolod – Manila

5J 397/398 Manila – Cagayan de Oro – Manila

5J 565/566 Manila – Cebu – Manila

5J 647/648 Manila – Puerto Princesa – Manila

5J 649/650 Manila – Tacloban – Manila

5J 617/618 Manila – Tagbilaran – Manila

5J 506/507 Manila – Tuguegarao – Manila

5J 853/854 Manila – Zamboanga – Manila
March 10, 2017 (Friday)
5J 483/484 Manila – Bacolod – Manila

5J 487/488 Manila – Bacolod – Manila

5J 383/384 Manila – Cagayan de Oro – Manila

5J 391/392 Manila – Cagayan de Oro – Manila

5J 969/972 Manila – Davao – Manila

5J 977/978 Manila – Davao – Manila

5J 627/628 Manila – Dumaguete – Manila

5J 445/446 Manila – Iloilo – Manila

5J 457/458 Manila – Iloilo – Manila

5J 339/340 Manila – Kalibo – Manila

5J 635/636 Manila – Puerto Princesa – Manila

5J 639/640 Manila – Puerto Princesa – Manila

5J 649/650 Manila – Tacloban – Manila

5J 855/856 Manila – Zamboanga – Manila

5J 859/860 Manila – Zamboanga – Manila
CebGo flights
March 6 (Monday)
DG 6245/6246 Manila – Caticlan – Manila

DG 6026/6027 Manila – Cauayan – Manila

DG 6317/6318 Manila – Kalibo – Manila

DG 6323/6324 Manila – Kalibo – Manila

DG 6193/6194 Manila – Legazpi – Manila

DG 6195/6196 Manila – Legazpi – Manila

DG 6117/6118 Manila – Naga – Manila
March 7 (Tuesday)
DG 6245/6246 Manila – Caticlan – Manila

DG 6024/6025 Manila – Cauayan – Manila

DG 6026/6027 Manila – Cauayan – Manila

DG 6317/6318 Manila – Kalibo – Manila

DG 6323/6324 Manila – Kalibo – Manila

DG 6195/6196 Manila – Legazpi – Manila

DG 6113/6114 Manila – Naga – Manila

DG 6117/6118 Manila – Naga – Manila
March 8 (Wednesday)
DG 6245/6246 Manila – Caticlan – Manila

DG 6024/6025 Manila – Cauayan – Manila

DG 6317/6318 Manila – Kalibo – Manila

DG 6323/6324 Manila – Kalibo – Manila

DG 6193/6194 Manila – Legazpi – Manila

DG 6195/6196 Manila – Legazpi – Manila

DG 6111/6112 Manila – Naga – Manila

DG 6113/6114 Manila – Naga – Manila

March 9 (Thursday)

DG 6245/6246 Manila – Caticlan – Manila

DG 6026/6027 Manila – Cauayan – Manila

DG 6323/6324 Manila – Kalibo – Manila

DG 6193/6194 Manila – Legazpi – Manila

DG 6195/6196 Manila – Legazpi – Manila

DG 6113/6114 Manila – Naga – Manila

DG 6117/6118 Manila – Naga – Manila
March 10 (Friday)
DG 6245/6246 Manila – Caticlan – Manila

DG 6024/6025 Manila – Cauayan – Manila

DG 6026/6027 Manila – Cauayan – Manila

DG 6317/6318 Manila – Kalibo – Manila

DG 6323/6324 Manila – Kalibo – Manila

DG 6195/6196 Manila – Legazpi – Manila

DG 6111/6112 Manila – Naga – Manila

DG 6117/6118 Manila – Naga – Manila
Air Asia
March 6 to 10,2017 (Monday to Friday)
Z2 9358 Manila - Tagbilaran

Z2 9359 Tagbilaran - Manila

Z2 611 Manila - Davao

Z2 612 Davao - Manila

Z2 424 Manila - Puerto Princesa

Z2 425 Puerto Princesa - Manila

Z2 324 Manila - Tacloban

Z2 325 Tacloban - Manila

Z2 272 Manila - Kalibo

Z2 273 Kalibo - Manila

Z2 767 Manila - Cebu

Z2 768 Cebu - Manila
SkyJet Airlines
March 6 to 10, 2017 (Monday to Friday)
M8 183 Manila- Caticlan

M8 184 Caticlan - Manila