Typhoon Nina incurs P400M in agriculture damage
December 27, 2016 | 5:21pm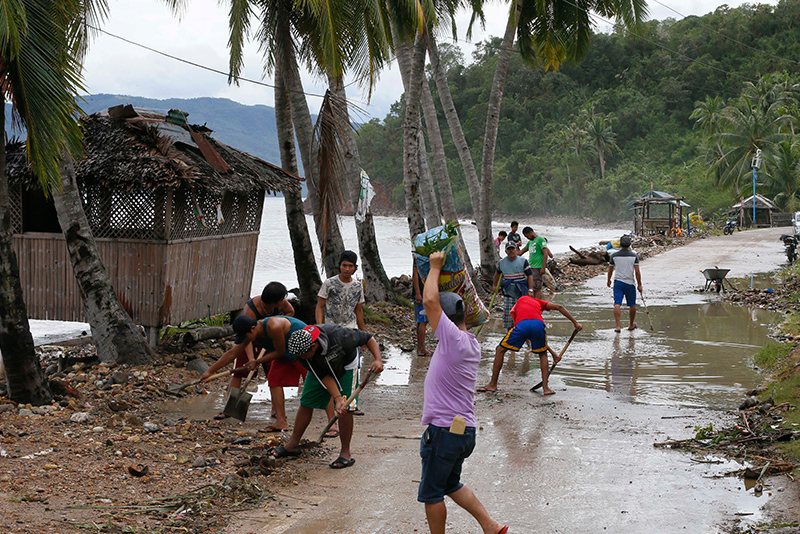 MANILA, Philippines — The cost of damage to agriculture in areas affected by Typhoon Nina has reached almost P400 million with the crops sector sustaining the most damage, the Department of Agriculture (DA) said.
Initial damage report from the DA showed that agricultural damages have amounted to P386.5 million covering 317,956 hectares of agricultural areas.
In the Bicol Region alone, an estimated 87,800 hectares of rice areas and 6,000 hectares of corn areas have been affected.
Loss in value is pegged at P295 million for rice and P85 million for corn.
The DA said field validation remains ongoing as to the extent of damages on rice and corn.
Damage to fisheries is also still being validated.
"Some areas are unpassable and flooded especially in Camarines Sur. Close monitoring is being undertaken by our deployed field personnel and LGU (local government unit) partners," DA said.
The Calabarzon Regional Office, moreover, reported a total of 224,156 hectares affected amounting to about P6.5 million in terms of value loss and 429.7 metric tons in production.
Agriculture Secretary Emmanuel Pinol also reported that of the 33,130 hectares of abaca in Catanduanes, a total of 27,936 hectares was heavily damaged.
The department is already preparing its resources to replace damage crops as early as possible and reminded affected farmers to acquire certifications from municipal agriculturists for them to receive replacement seeds.
The DA said buffer stock of 1,500 bags of palay seeds, 1,400 bags of white corn seeds, 2,100 bags of yellow hybrid corn seeds and 9,500 packs of vegetable seeds are available for distribution in the Bicol Region.
"In addition to the buffer stocks available for distribution, DA-Regional Field Office 5 has 300 kilograms of assorted vegetable seeds for repacking," the department said.
Combine harvesters were already deployed to nearby municipalities in Bicol and repacking of relief goods is ongoing for the evacuees.
The DA said complete damage assessment and validation caused by Typhoon Nina remains ongoing and will soon be released.