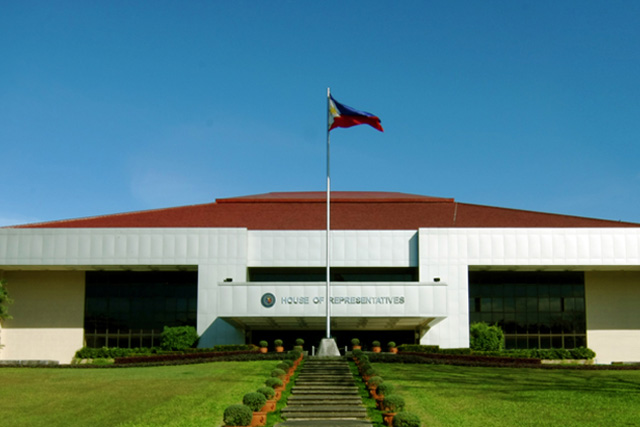 The committee on legislative franchises chaired by Palawan Rep. Franz Alvarez endorsed the two measures. Smart is the country's largest mobile phone service provider. File photo
Congress approves renewal of Smart, GMA franchises
Jess Diaz
(The Philippine Star) - December 21, 2016 - 12:00am
MANILA, Philippines – The House of Representatives has approved on second reading two bills that seek to renew the legislative franchises of Smart Communications and GMA Network for another 25 years.
The committee on legislative franchises chaired by Palawan Rep. Franz Alvarez endorsed the two measures.
Smart is the country's largest mobile phone service provider.
During the hearings on Smart's franchise renewal application, congressmen urged telecommunications companies to improve their mobile phone signal and internet service by spending on additional support infrastructure like cell sites.
Alvarez said there was a flood of complaints about weak mobile phone signals and slow internet despite the fact that such services were among the most expensive in Asia.
"Telecommunications companies are raking in billions in net profits. They should improve their service," he said.
He said his committee intends to strictly monitor compliance by grantees with the terms of their legislative privileges.
"We will not hesitate to suspend their franchises or even revoke them if there are repeated violations like failure to provide efficient service," he added.
Smart's franchise will expire on March 27, 2017, while that of GMA will end a week earlier on March 20.
In anticipation of its franchise renewal, GMA is once again open to the entry of new investors into the company.
Previous talks with Ramon Ang of San Miguel Corp. and Philippine Long Distance Telephone Co. on a possible investment had failed.
Rival TV network ABS-CBN is also seeking renewal of its franchise, which expires in 2020.
Its renewal application is still pending with the committee on legislative franchises.
The previous 16th Congress had approved a number of telecommunications and broadcasting franchises.