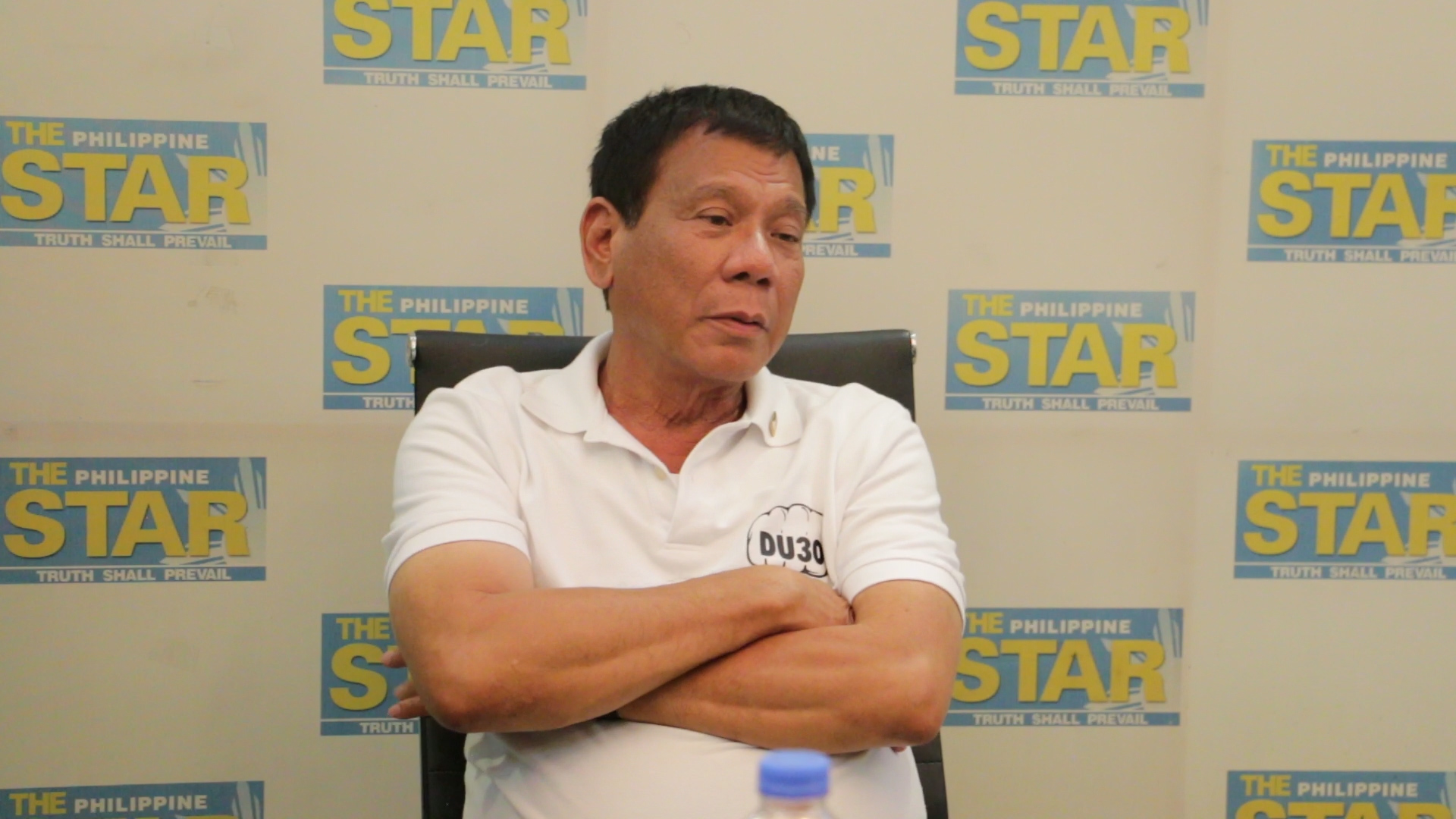 President Duterte said the Philippines is not qualified to sign the trade deal, which has been inked by 12 Pacific Rim countries. Philstar.com File/Efigenio Toledo IV, file
Duterte rejects Trans-Pacific Partnership deal
Alexis Romero
(The Philippine Star) - December 15, 2016 - 12:00am
MANILA, Philippines – President Duterte rejected yesterday the Trans-Pacific Partnership (TPP), saying the deal would prevent the Philippines from buying cheap medicines from countries like India and Pakistan.
Duterte said the Philippines is not qualified to sign the trade deal, which has been inked by 12 Pacific Rim countries.
"If we join the TPP, I think we will not qualify. We are not that modern in a sense that we have to catch up with their technology. We will no longer have access to generic (medicines). We have a law governing generic so that we can buy cheaper medicines," he said.
"If we join the agreement, it would be a mistake. You will not be able to sell medicines that are not branded, then it could be a day ruled again by the rich multinationals. Apparently, it is intended to help but it (will) not," he added.
Duterte also welcomed US president-elect Donald Trump's statement he too would reject the TPP.
"I am glad that Trump said that he will throw to the garbage can 'yung TPP. Otherwise, we'd still create a lot of problems for all of us here in Asia. We are promoting generic because we are a poor nation and we can buy the medicines at (lower) costs in India and even Pakistan," the President said.
"And yet there is a damper which says that we cannot if we are a member of the TPP. You cannot sell, you still have to go to the branded ones, the multinationals, which are very expensive."
Duterte said the set-up would be disadvantageous especially to people taking medicines daily, including patients with diabetes and hypertension.
The 12 member-states of the TPP are Australia, Brunei, Canada, Chile, Malaysia, Mexico, New Zealand, Peru, Singapore, Vietnam, Japan and the US.