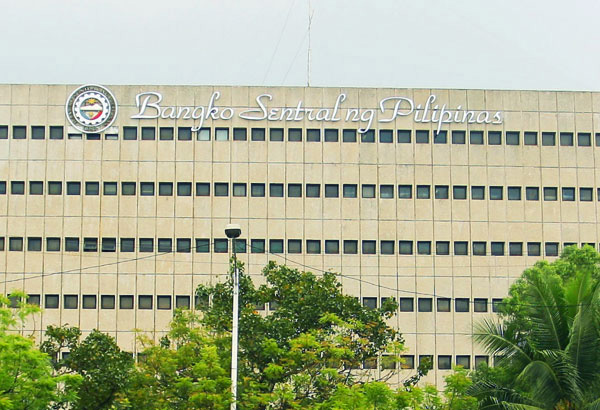 BSP Governor Amando Tetangco Jr. said the regulator approved the amendments to the Manual of Rules on Foreign Exchange Transactions to align the same with the provisions of Republic Act 10641, which allows the full entry of foreign banks in the Philippines. File photo
BSP further eases rules on forex
MANILA, Philippines – The Bangko Sentral ng Pilipinas (BSP) has approved another round of easing of foreign exchange rules amid the further liberalization of the entry of more foreign banks in the country.
BSP Governor Amando Tetangco Jr. said the regulator approved the amendments to the Manual of Rules on Foreign Exchange Transactions to align the same with the provisions of Republic Act 10641, which allows the full entry of foreign banks in the Philippines.
The law was signed by former president Benigno Aquino III, amending RA 7721 which limited the number of foreign banks that could enter the country to 10. The law, signed in July 2014, allows foreign banks to own as much as 100 percent of any local bank, removing the previous cap of 60 percent.
The central bank has so far allowed nine foreign banks to set up shop in the Philippines. These are Sumitomo Mitsui of Japan, Shinhan Bank of South Korea, Cathay United Bank of Taiwan, the Industrial Bank of Korea, Yuanta Bank of Taiwan, United Overseas Bank Ltd. of Singapore, Seoul-based Woori Bank, First Commercial Bank of Taiwan, and Hua Nan Commercial Bank Ltd of Taiwan.
Tetangco said the new regulation calls for the revision of the definitions of unimpaired capital of a local bank, unimpaired capital of foreign bank branches and unimpaired capital of foreign bank subsidiaries as contained in the Manual of Regulations for Banks (MORB).
The BSP chief reiterated the continuing review of foreign exchange regulations is consistent with the central bank's commitment to maintain a safe and sound financial system, a stable foreign exchange market, and an appropriate monetary policy.
The BSP has been adopting measures to ease foreign exchange and documentary requirements on sending money abroad to attract more depositors.
Earlier, the BSP allowed Philippine residents – both natural-born Filipinos and foreigners residing in the country – to purchase up to $500,000 in foreign exchange "without supporting documentation."
This was more than four times than the original $120,000 cap. For companies, the limit was at a higher $1 million.
Likewise, the BSP allowed travelers to deposit foreign exchange purchased from banks for their use abroad in their foreign currency deposit unit (FCDU) accounts.