GO NEGOSYO
-
Joey Concepcion
(The Philippine Star) - December 1, 2016 - 12:00am
The Philippines is a gold mine for agriculture. We are definitely blessed with all the resources we can use to our advantage. As I have previously shared we are working with Sec. Manny Piñol for a project we are launching soon. But aside from that, through our Kapatid, Angat Lahat program, we are helping micro agri-entrepreneurs and farmers reach sustainability. Our farmers are our source of daily supply of food, but more often that not they are also the ones who suffer the most.
Sec. Manny Piñol recently told me about the issues concerning our onion and garlic farmers. Let me share with you his personal Facebook post: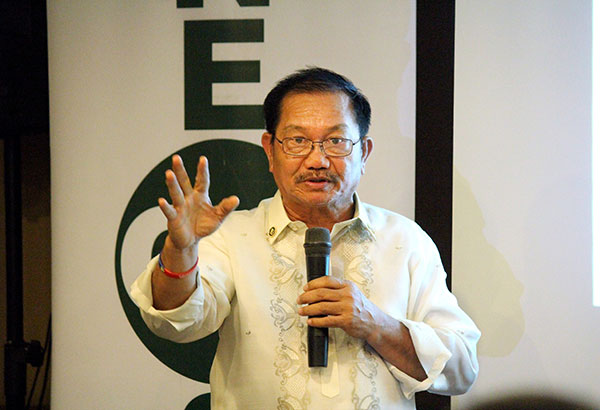 Sec. Manny Piñol during the meeting last September.
Big supermarkets to buy direct from country's onion farmers
By Manny Piñol
Five of the country's biggest supermarket chains yesterday committed to buy direct from onion and garlic farmers in what could be the start of the struggle to dismantle cartels controlling these important commodities in the country.
SM, Rustan's, Mindanao-based NCCC Mall, ShopWise and SaveMore will now source their garlic and onion supplies from Filipino farmers.
All that was needed was one overseas call which I made to Go Negosyo head Joey Concepcion who has been appointed by President Rody Duterte as presidential adviser on entrepreneurship.
Yesterday afternoon, while I was presiding over the SOCKSARGEN Agricultural Development Program board in Kidapawan City, I called up Concepcion to seek his help in addressing the problems of the country's onion farmers.
Concepcion, who is currently in Paris, promised to immediately act on the problem and obviously made calls to his contacts in the Philippines.
That was what started the ball rolling.
Before 6 p.m. yesterday, Ginggay Hontiveros, Concepcion's focal person for the Go Negosyo Program, sent me a message saying Tessie Sy Coson of SM, Irwin Lee of Rustan's (through Nonoy Colayco), Jojo Tagbo of SM SaveMore, Leah Lee of SM Supermarket, and ShopWise have responded and committed to buy their onion and garlic supply direct from the farmers.
On my own, I also sent a text message to Riolinda Lim, vice president of NCCC Mall, a chain of about 20 supermarkets in Mindanao who said that brothers Javey and Lafayette Lim, whose family owns NCCC, have pledged to buy onion and garlic direct from the farmers.
Actually, I already had a previous meeting with the Lim brothers in Davao City about two weeks ago when I was working on the idea of giving fruit farmers direct access to supermarkets.
With this development, all that is needed now is for the Dept. of Agriculture to work out a system with which the onion farmers of the country, especially those from Bongabon, Nueva Ecija, will be able to deliver their produce to the supermarket chains.
The first thing that onion farmers need would be working capital to buy the produce of their members to be delivered to the supermarket chains.
The farmers need revolving capital because the supermarkets have a payment system which would not allow direct payment upon delivery.
The second issue that I would have to look into would be the storage facilities for the onions and garlic, and perhaps delivery trucks so they produce could be brought directly to the NCCC malls in Mindanao.
Last night, I instructed Undersecretary Bernadette Romulo to make arrangements with Agricultural Credit Policy Council (ACPC) head Jocelyn Badiola to prepare a substantial loan package for the country's onion and garlic farmers.
Next week, I will personally meet with SM's Tessie Sy Coson and Rustan's Nonoy Colayco and then make a trip to Bongabon, Nueva Ecija to talk to the onion farmers.
With this development, I see the start of the liberation of the country's onion and garlic farmers from the control of cartels who have monopolised the industry for ages now.
#Changeishere! #PresRodyCares! #DuterteDelivers! #FreeTheFarmers! #StopSmugglingNow!
*End of post*
In a follow up post, Sec. Piñol mentioned that Jollibee, led by Tony Tan Caktiong, Shakey's, Max's Group of Robert Trota, and Robinson's Supermarket will get their onion and garlic requirements from our farmers. Chris Po of Century Pacific, Jerome Ong of CDO Foodsphere, Lucio Co of Puregold and Frank Gaisano of Metro Gaisano are also willing to support this mission.
Over the past 12 years, Go Negosyo has created a network of entrepreneurs and its number have grown tremendously. And now, many have joined the Kapatid program and are keen in making their business more inclusive. Go Negosyo's communication is enhanced since we use Viber and other forms of social media. An example of which is the call to action of Sec. Pinol. It took only two hours for a great number of entrepreneurs to respond to his call for support for the farmers. We are now linked with DTI and DA. Hopefully, this will bring about a stronger public-private effort towards inclusive growth.
With a grateful heart, Sec. Piñol posted this on our Viber group: "Thanks to all. I will meet with the onion farmers to check what they need to be able to consolidate their products and engage in a supply agreement with you. Offhand, I am looking at providing them with working capital and transport equipment. What you are doing now is historic as this marks the start of the liberation of our farmers from the control of middlemen. God is great. May God bless you all."
* * *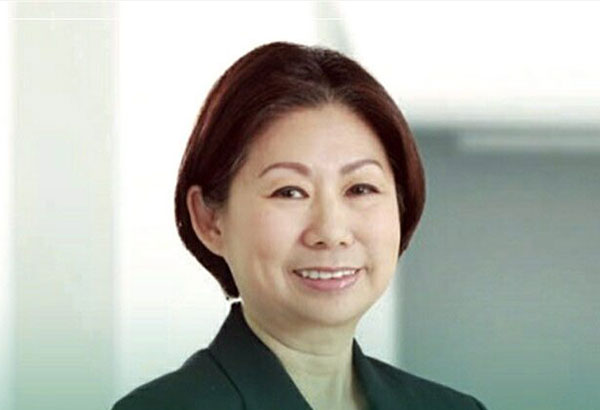 Management Man of the Year 2016 Tessie Sy Coson.
We would like to congratulate Go Negosyo supporter and ASEAN Business Advisory Council member Tessie Sy Coson for being recognized by Management Association of the Philippines as the "Management Man of the Year 2016." Tessie is the vice chairperson of the SM Investments Corp.and has led the company's retail, banking, property development and other business ventures to its success today.
The "M.A.P. Management Man of the Year" is said to be a "prestigious award that MAP bestows on individuals in the business community or government for attaining unquestioned distinction in the practice of management and for contributing to the country's progress."