60th Manila FAME: Design-forward, artisanal, soulful
MANILA, Philippines – October is coming and you know what that means: the 60th edition of Manila FAME: Asia's Design and Lifestyle Event is about to happen. Known to be the 2nd longest running trade show in the Asia-Pacific, Manila FAME is organized by the Center for International Trade Expositions and Missions, the export promotions arm of the Philippine Department of Trade and Industry (DTI). It continues to be the primary sourcing venue for buyers such as Galerie Lafayette, Crate & Barrel, Pottery Barn, Neiman Marcus and Williams Sonoma, to name a few.
An event filled to the brim with craftsmanship, design, art and culture, Manila FAME will feature an extensive range of furniture and furnishings, fashion objects, gifts and décor for the upcoming holiday season and arts and crafts skillfully handcrafted by our very own local designers. After a successful event back in March 2014, this celebration of Philippine design is set to happen once again on October 16-19, 2014 at the SMX Convention Center, Mall of Asia Complex, Pasay City, Philippines.
The 60th Manila FAME will revolve around three segments entitled Soulcrafts, Luxe and Gen C.
Soulcrafts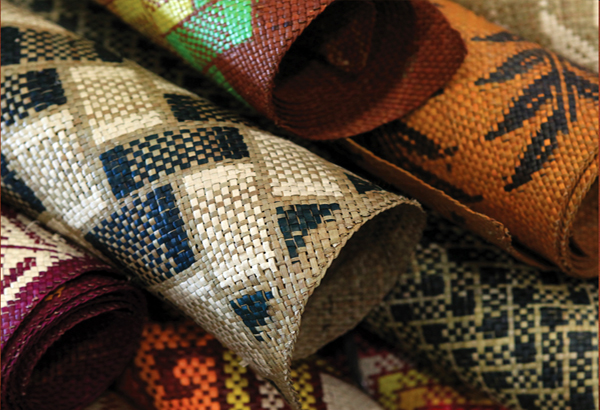 This native mat or banig is made of a particular kind of grass that grows in the Eastern Visayas of the Philippines. Supertyphoon Haiyan (Yolanda) may have destroyed many of the houses and livelihoods in Tacloban but not the spirit of mat-maker Delza. In Manila FAME, Delza's native mats are most sought after. (Photo by CITEM)
Colorful stories of history, heritage and hope are woven into every intricately crafted product by dedicated Filipino craftsmen whose skills have been perfected through the years – with passion. Influenced by the craftsmanship of the present, these handmade creations bring tradition to the now and continue to inspire those who value 'soul art.'
Luxe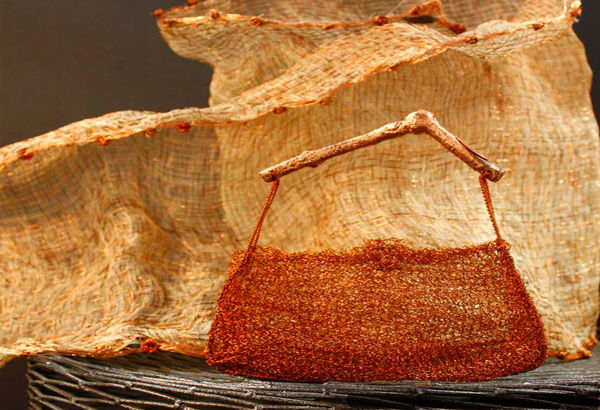 This item is Manila FAME's Katha Award winner, Crocheted Handbag with Real Twig, done by metal furniture sculptor Ann Pamintuan. It won Best Product Design in fashion. Her company, The Gilded Expressions, is a design-oriented Philippine export company that carries metal furniture, house ware, home accessories and jewelry. (Photo by CITEM)
High-value products always come with a price: an unparalleled dedication to meticulous craftsmanship. They are top of the line in design, quality, and craftsmanship, befitting prestige brands and limited-edition items that cater to a niche market with discriminating taste. Luxe connotes sophistication, elegance, and style.
Gen C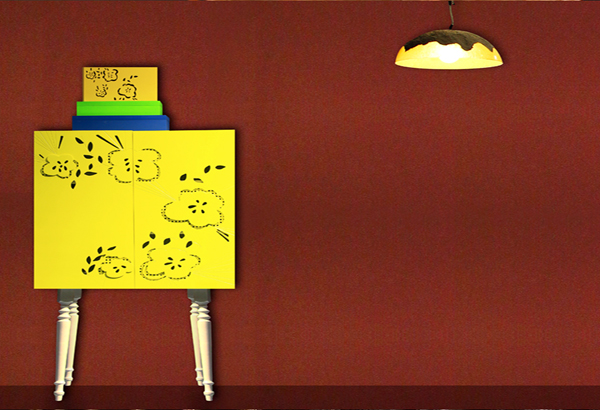 The colorful cabinet dubbed as "Garden Story" by its maker, Rossy Ann Rojales of Heima Store. Rossy is a Red Box Home designer under Manila FAME. (Photo by CITEM)
Millennial-friendly products are contemporary, chic, and collaborative – all in keeping with the needs of the new generation consumer. The fast-paced lifestyle of today's consumer drives design that is trendy yet functional; bold yet relevant. Cutting-edge design often paves the way to self-expression that knows no limits.
Manila FAME, the design and lifestyle event of Asia, continues to inspire with a strong statement on what is design-forward, popular, artisanal, and soulful.
For other details, email manilafame@citem.com.ph or follow these social media channels:
Manila FAME - Facebook | Twitter | Instagram | Wordpress
Design Week Philippines - Facebook | Twitter
HallOne, Design for Exports - Facebook