Fil-Am composer nominated at Tony Awards 2018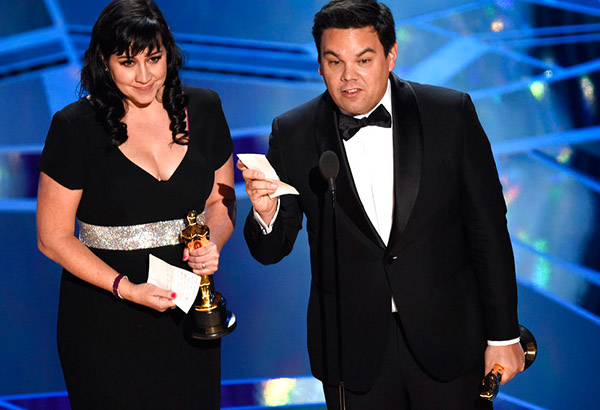 HOLLYWOOD — Filipino-American composer Robert Lopez and wife Kristen Anderson-Lopez were nominated for Best Original Score at the 72nd Tony Awards. The nominees were announced on May 1.
The couple were nominated for their composition for the musical version of their blockbuster Disney movie, "Frozen."
They will compete with others nominated in the same category: Adrian Sutton for "Angels in America," David Yazbek for "The Band's Visit," Jeff Richmond and Nell Benjamin for "Mean Girls" and "SpongeBob SquarePants."
"Frozen," the musical adaptation of the animated blockbuster, got three nominations: Best Original Score, Best Book and Best Musical.
Robert and Kristen recently picked up their second Academy Award for Best Original Song for their composition "Remember Me" from the Disney-Pixar animation "Coco."
If Robert wins in the 2018 Tonys, it will be his fourth award from the most prestigious award-giving body for theater productions.
In 2004, he picked up his first Tony for Best Original Score in "Avenue Q." This was followed by Best Book of a Musical and Best Original Score for "The Book of Mormon" at the 2011 Tonys.