Relasyong sentro ang Ginoo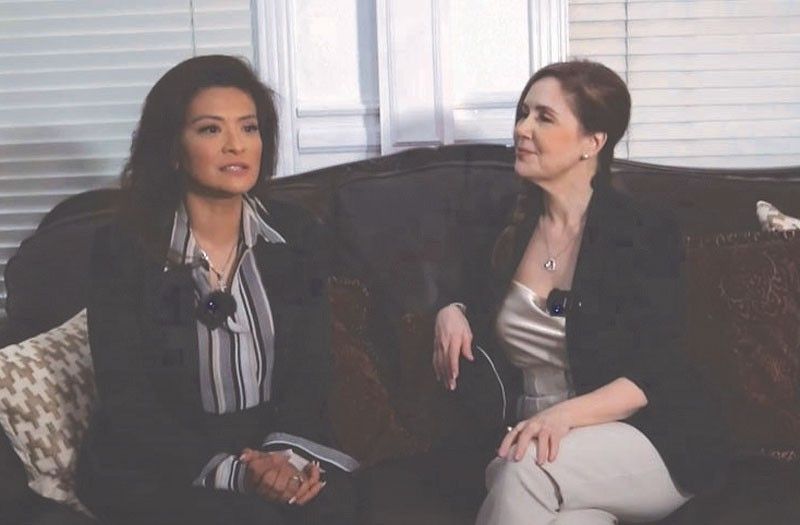 Giangkon ni Anjanette Abayari pinaagi sa vlog ni Cristina Gonzalez-Romualdez nga nahisalaag gyud siya kaniadto sa showbiz gumikan kay naanod siya sa mga tentasyon.
Sikat si Anjanette sa showbiz niadtong dekada 90, diin nakahimo siya og 30 ka mga pelikula sa pito niya ka tuig sa showbiz.
Nakoronahan siya isip Bb. Pilipinas-Universe niadtong 1991, apan na dethrone gumikan sa citizenship issue. Na-artista siya, diin nahimo pa siya nga Darna niadtong 1994, ug leading lady sa mga dagkong ngalan sa industriya.
Paghinumdom niya, "Life happens and then we kind of drift apart from Him… in and out, in and out. Showbiz is the world. The temptations of the world get to us. We're only humans. We all fall short. So that's what happened. I was more about pride and myself and all just… everything was just me, me, me."
Niadtong 1999, nakontrobersyal siya, human nakuhaan og drug paraphernalia pag-abot niya sa Guam airport hinungdan nga na blacklist siya didto ug nadeklara nga persona non grata dinhi sa Pilipinas. Apan ni-insister gyud siya nga dili iyaha ang maong mga paraphernalia.
Karon, nagbase na siya sa Amerika, ug naminyo ngadto sa usa ka pastor. Aduna siyay duha ka mga anak sa una niyang mga relasyon.
Giangkon niya nga sayop ang iyang pagpili og mga hinigugma kaniadto sanglit gibase lamang niya kini sa dagway ug uban pa, ug dili sa kabubut-on sa Ginoo. Niya pa, ang iyang mga nauyab kaniadto walay kahadlok sa Ginoo, hinungdan nga nasayop siya. Matud ni Anjanette, importante gyud nga adunay pagsalig sa Ginoo ang imong hinigugma.
"Somebody who believes in and trust and respects and loves God. It's the most important thing, because everything else will follow. Seek first the kingdom and all those things will happen."
Niya pa, dili man tuod perpekto ang iyang bana nga si Gary Pangan, o ilang kaminyuon, apan kay ang Ginoo man ang sentro sa ilang panag-uban, walay angay kabalak-an sanglit mahitabo ra gyud ang tanang maayo subay sa gimbut-an sa Ginoo.