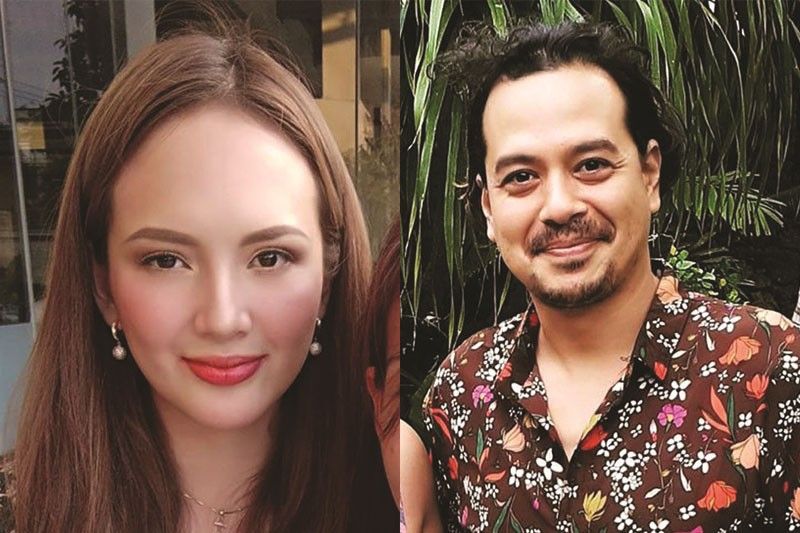 Ellen Adarna at John Lloyd Cruz
Depression, rason sa break-up
(Banat) - January 11, 2021 - 12:00am
CEBU, Philippines — Giangkon ni Ellen Adarna sa interview sa Preview.ph diin siya maoy featured celebrity, nga siya maoy rason nganong nagbulag sila ni John Lloyd Cruz niadtong nilabay nga tuig.
"Because I had so many issues na hindi pa na-resolve, I was projecting it on him," nagkanayon siya.
Gibutyag ni Ellen nga nakasinati siya og depression human niya nanganak kang Elias, ug nisamot kini dihang namatay ang iyang amahan nga si Alan.
"I'm the only girl and I lost an anchor. Me and my dad, we had a weird but good relationship—tough love, but father pa rin, ni Ellen pa.
Duha ka tuig nilungtad ang iyang depression diin gipaniguro niya nga okay na siya karon human nipailawom og healing program nga natapos didto sa Indonesia.
"Now I'm in a very good place. I can say I'm 100% okay. I feel my environment changed."
"Like his approach to me, my relationship [with him has] changed without asking him to change. So I was just really the problem. How I viewed it, my thinking pattern was the problem."
Matud ni Ellen nga kinahanglan niyang makalingkawas gikan sa maong depression para sa iyang anak, sanglit dili mahimo nga ipatigbabaw niya ang iyang mga issues ngadto kang John Lloyd gumikan kay nakita niya unsa ka malipayon si Elias kun naa ang amahan niini.
"My son needs him as much as he needs me. I see their relationship, and I see how happy my son is when he is around. So that's why I also have to work on myself."
Co-parenting ang set up nila ni John Lloyd kang Elias diin makauban sa actor ang iyang anak og kaduha sa usa ka semana.
Bastos ra
Nabahin ang reaksyon sa netizens kalabot sa Viva Films movie nga, Paglaki Ko, Gusto Ko Maging Pornstar, nga gibituonan sa mga sikat nga bold stars kaniadto nga sila si Alma Moreno, Ara sMina, Maui Taylor ug Rossana Roces. May mga niingon nga bastos ra kaayo ang title ug walay ayo ang trailer. Apan may mga niingon sab nga daw makalingaw kini kaayo ug nga nagpakita og realidad sa katilingban.
Dili tinuod
Giklaro ni Nadine Lustre nga wala siyay Twitter account busa dili tinuod ang nikatap nga tsika nga nag-bikini ra siya samtang nag-hike niining bag-o lang kauban si James Reid ug ilang mga barkada. Suma pa niya, ang hulagway nga nag-bikini lamang siya kuha human niya'g labang og sapa, nagpa uga lamang matud pa siya, usa pa nisul-ob og maong shorts.
Royette, namatay
Namatay gumikan sa heart attack ang igsuon ni Robin Padilla nga si Royette niadtong Sabado. Ang 58-anyos nga si Royette, nisulod sab sa kalibutan sa showbiz kaniadto. Lakip sa mga pelikula nga iyang naapilan kauban si Robin mao ang Di Na Natuto (Sorry Na, Pwede Ba?), Mistah, Silya Elektrika ug Alab Ng Lahi. Niadtong Abril, nipanaw ang asawa ni Royette nga si Jane Seryll, gumikan sa brain cancer.
Sold Out
Inilog gyud ang umaabot nga concert ni Asia's Songbird Regine Velasquez karong umaabot Valentine's Day. Tsika pa sa HOLA FB Page nga ang VIP tickets kantidad og P2500 para sa "Freedom: Regine Velasquez-Alcasid Digital Concert", nakahalin dayon og tunga sa milyon ka pesos sulod lamang sa usa ka oras. Ug sulod sa dul-an 12 ka mga oras, sold out na ang VIP tickets hinungdan nga nagbukas pa og dugang 100 slots para sa VIP.
Namintura tibuok balay
Nahaagom og anxiety attacks si Jairus Aquino diin nisampot sa paglisud niya og ginhawa sa higayon nga matulog siya inig ka gabii. Tsika niya ngadto sa PUSH nga nahitabo kini niadtong higpit nga nabasura ang franchise renewal sa ABS-CBN niadtong Hunyo. Busa aron pagwagtang sa iyang anxiety, gipintalan matud pa niya ang ilang tibuok balay kauban sa iyang amahan aron dili na siya magsige og hunahuna og dili maayo. Unya nag game streaming sab siya kada adlaw.