Pistons gibihag ang Mavs
December 3, 2022 | 12:00am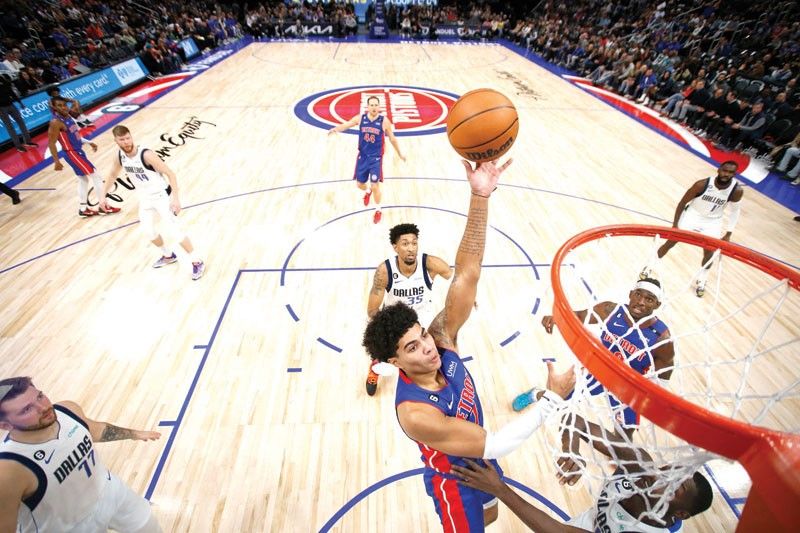 CEBU, Philippines — Ang Detroit Pistons nagsandig sa pagkamabayanihon ni Killian Hayes aron bihagon si Luka Doncic ug ang Dallas Mavericks sud sa overtime, 131-125, sa NBA kagahapon didto sa Little Caesars Arena sa Detroit, Michigan.
Si Hayes mitapos uban ang 22 puntos apil niini ang duha ka sagunson nga 3-pointers sa nahibilin nga usa ka minuto sa overtime aron agakon ang Pistons sa makutas ug kulbahinam nga daog batok sa inilog nga Mavs.
Ang 21-anyos nga si Hayes, nga duna say upat ka rebounds ug walo ka assists, unang miposa og tres nga nakapalabaw sa Pistons, 128-125. Pipila lamang ka segundos ang milabay, mitusak siya og laing hagpok nga tres nga maoy nagtudlok sa makapakurat nga kadaogan sa Pistons.
"Seeing the first one go in felt good ... just felt ready to shoot another, and we got the W (win). Just feels good to get the win," matud pa ni Hayes.
Gawas ni Hayes, si Bojan Bogdanovic mikuha sab og atensiyon uban ang 30 puntos, upat ka rebounds ug upat ka assists alang sa Pistons nga miposte sa ikaunom pa lamang nilang daog sud sa 2 ka duwa.
Si Bogdanovic mibubo og 16 puntos sa ikatulong kuwarter diin sila nagsinukliay og hait nga mga rita ni Doncic nga maoy nangu sa pilderong Mavs uban ang 35 puntos. Mikagar ang opensa sa Pistons human sila mi-abante og 10 puntos padung sa pinal nga 12 minutos sa aksiyon.
Tungod niini, ang Mavs nakasikit ngadto na lang sa dos puntos apan ang Pistons dali nga miresbak pinaagi sa nagkayong 10-0 rally luyo sa mainit nga mga kamot ni Hayes aron pakgangon ang tulo ka sagunson nilang pilde.