MGBL Season 2 kasado na
October 5, 2022 | 12:00am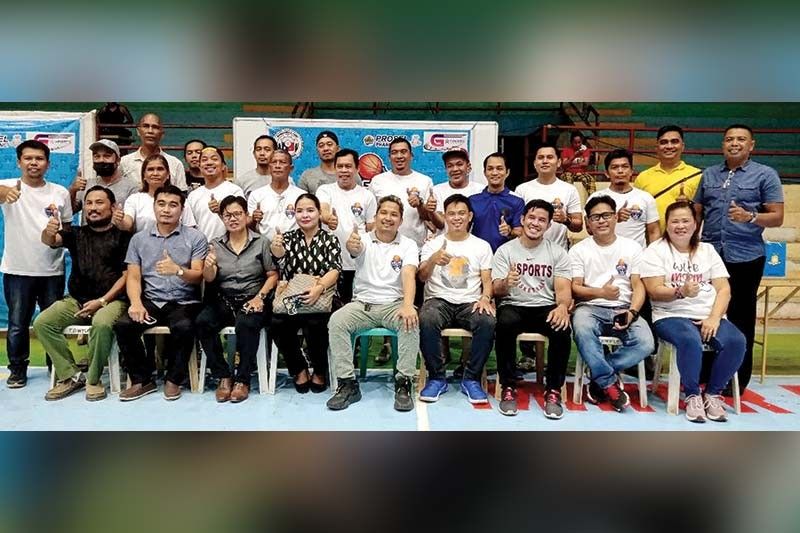 CEBU, Philippines — Human nahunong sud sa duha ka tuig tungod sa kalibutanong pandemiya, ang Minglanilla G-Sports Basketball League (MGBL) nangandam sa bongga nilang pagbalik alang sa ilang Season 2 nga gikatakdang mosikad karong Domingo, Oktubre 9, didto sa Minglanilla Sports Complex.
"I'm very happy now that we're back," matud pa ni G-Sports Entertainment President ug CEO Gerry Canonigo nga mao sab ang nagtukod sa MGBL. "It's really my commitment to bring basketball development to the grassroots in any way I can."
"Thankfully through MGBL, I'm given a platform to develop a program for the youth of Minglanilla as well as the neighboring municipalities to experience high level of competition in the game of basketball. Our ultimate goal is to discover talents and help them along the way to reach their goals in life," dugang pa ni Canonigo.
Mobalik nga mas dako ang MGBL gumikan kay ang giatngan niining comeback season nakahakot og record nga 50 ka teams nga gikatag sa upat ka mga age-groups.
Miabot ngadto sa 20 ka teams ang mopakita'g aksiyon sa 18 Under ug 10 matag usa sa 13 Under, 15 Under, ug 21 Under division.
Moduwa sila og single round robin diin ang top 2 matag bracket mo-abante sa quarterfinal round. Gikan dinhi determinahon ang mga semifinalists ug dayon ang mga finalists.
Ang makampiyon sa 18 Under ug 21 Under mobulsa og P15,000 samtang ang mopahiluna sa ikaduha ug ikatulong dapit makadawat og P10,000 ug P5,000.