Paretirohon si Rigondeaux, bahad ni John Riel Casimero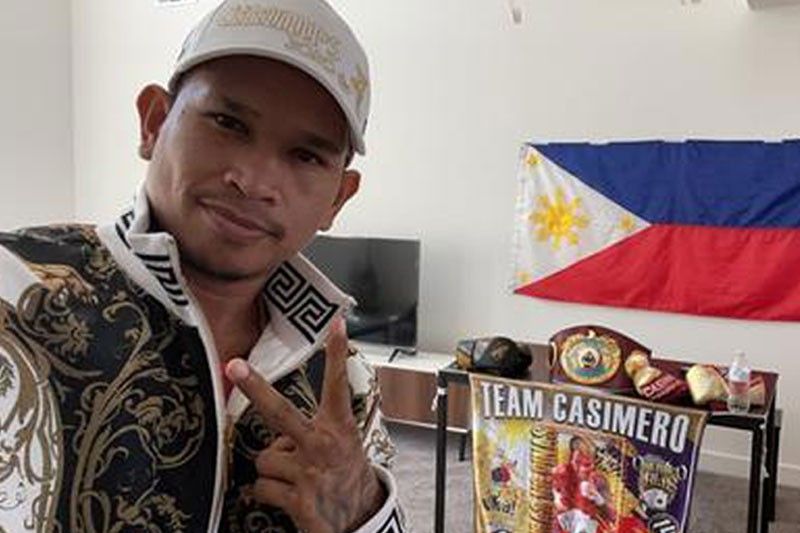 CEBU, Philippines — Ang Pinoy'ng WBO bantamweight champion nga si John Riel "Quadro Alas" Casimero (30-4, 21KOs) nanganti nga iyang tuldokan ang karera ni two-division world champion Guillermo "El Chacal" Rigondeaux (20-1-1, 13KOs) sa Cuba human sa ilang title fight karong Agosto 14 didto sa Dignity Health Sports Park sa Carson, California.
Si Casimero, 31, makigsangka ni Rigondeaux sigun sa orihinal nga iskedyul human ang unification bout niini sa iyang kababayan nga si Nonito "The Filipino Flash" Donaire Jr., ang WBC champion, nadiskaril tungod sa mainit nilang panagbangi nga mikatag sa social media.
"Nonito Donaire didn't want to fight me but that's okay. Donaire is easy for me. Now, I have Rigondeaux and I know he's very experienced. He's a two-division world champion and a two-time Olympic Gold Medalist. This will be a great fight," buhagay pa ni Casimero.
"Rigondeaux has a much different style from Donaire. I'm actually much more excited to fight Rigondeaux because Donaire is scared of me. I don't think Rigondeaux is scared. If he's not scared, he better fight me and not run," dugang pa sa garbo sa Ormoc City.
Gawas sa hugtanon niyang pagbansay-bansay, si Casimero mibutyag nga iya sab nga gi-istudyohan og maayo ang istilo ni Rigondeaux. Tungod niini, dako iyang pagtoo nga iyang paretirohon si Rigondeaux human sa ilang sangka.
"When I beat Rigondeaux on August 14, he's going to retire. He's finished. Finito!" deklara pa ni Casimero, nga usa ka three-division world champion. Wala hinoon mabalaka ang 40-anyos nga si Rigondeaux sa mahait nga mga pulong ni Casimero. Iya pa gani nga gihagit ang Pinoy niyang karibal nga buhat maoy pasultion kay tingalig kaonon ra niini ang iyang mga gipanulti sa ila unyang bugno.
"I'm not worried about Casimero's power or anything he brings," dason pa ni Rigondeaux. "He says he's going to retire me, so it's on now. We'll see if he's able to back up that talk on August 14."