Layo sa pamilya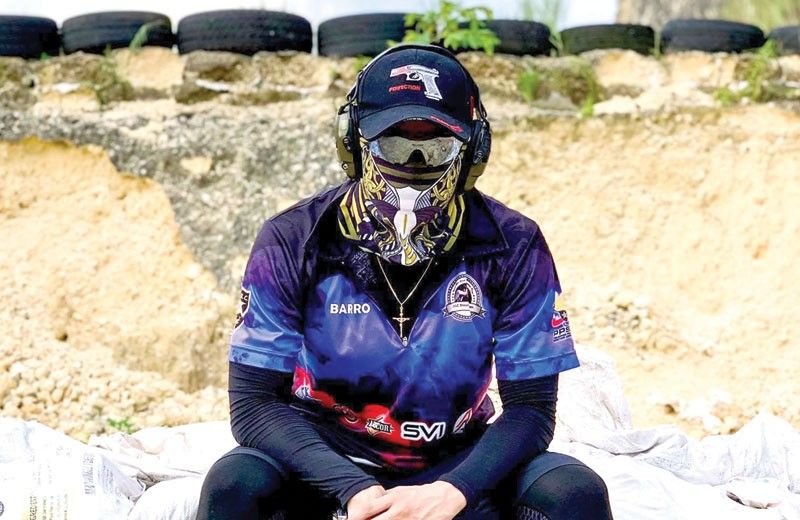 CEBU, Philippines — Barro mo-pokus karera sa shooting ug sa DLSU Sukwahi sa iyang naandan, ang Sugbuanong atleta nga si Roygbiv "Roy" Barro nakahukom nga mopuyo sa Manila sud sa taas-taas nga panahon ning higayon. Kini aron siya maka-pokus og maayo sa iyang karera isip practical shooter uban sa Laguna-Practical Shooters Group (LAG-PSG) ug football varsity player sa De la Salle University (DLSU). "I decided to stay in Manila not really for good but only for a long period of time because I want to concentrate on my shooting and football careers," shared Barro.
"Before, I usually go home to Cebu every after event and because of that, my training will always be disrupted. I have to make some adjustments." Si Barro mibutyag nga usa sa mga hinungdan sa iyang desisyon mao ang plano sa La Salle Green Booters nga mopahigayon og bubble training sa UAAP Season 83 nga madayon unya sa Pebrero 2022.
Sa wala pa nagbabad sa firing range, ang 20-anyos nga si Barro na-inlab nang daan sa duwang football. Unang nabaid ang iyang abilidad uban sa Don Bosco sa wala pa mikuha og atensiyon isip usa sa mga pambatong soccer player sa Sacred Heart School-Ateneo de Cebu (SHS-AdC) sa dihang nagtungha pa siya sa high school.
Gawas nga nangandam sa iyang responsibilidad sa La Salle football, si Barro nag-preparar sab sa pipila ka mga kompetisyon nga nag-atang kaniya sa unahon, apil na niini ang Grandmaster's Challenge Cup ug ang Bolo Cup, nga usa ka Level 3 PPSA qualifying match. "I have a lot of things to prepare for," dason pa ni Barro, nga milugwa ika-22 sa 149 ka top sharpshooters sa Pilipinas atol sa 24th Battle of the Gun Clubs niadtong Disiembre sa miaging tuig didto sa Marikina City. "By staying in Manila for long, I hope this will give me a stable foundation towards achieving all my goals in life."