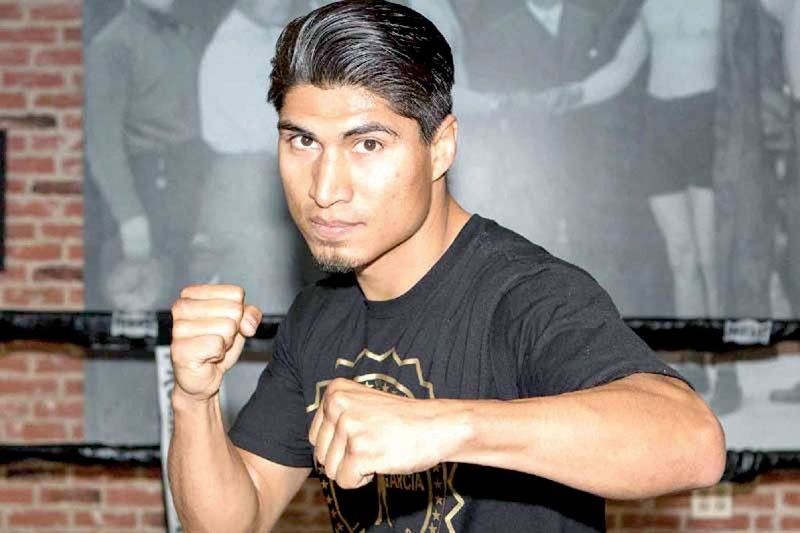 Pacquiao-Garcia fight nagkahayag
CEBU, Philippines — Nagkahayag na ang gipaabot nga sangka tali ni Philippine boxing great Manny Pacquiao ug American star Mikey Garcia.
Sa dili madugay maplansa na sa mosunod nga mga adlaw ang mga detalye alang sa gipaabot nga away.
Sumala pa sa usa ka luyo-luyo ni Pacquiao niadtong Huwebes, nga anaa sa katapusang hugna ang diskusyon sa maong away ug ipahibalo kini sa sayong bahin sunod semana.
"The date and venue for a Pacquiao-Garcia match-up could be announced as early as next week, matud pa ni Jayke Joson, ang special assistant ni eight-division world champion ngadto sa AFP.
Ang 42-anyos nga si Pacquiao (62-7-2, 39KOs) wala na makaaway sukad niya naangkon ang World Boxing Association (WBA) "Super" welterweight title human nidaog pinaagi sa 'split decision' batok sa Amerikanong si Keith Thurman niadtong Hulyo 2019 didto sa Las Vegas.
Apan si Pacquiao gilangkatan sa iyang WBA "Super" welterweight title gumikan kay pakyas kini pagdepensa niini.
Ang coronavirus nga mikuyanap sa tibuok kalibotan maoy hinungdan nganong wala makapanalipod si Pacquiao sa iyang korona.
Gumikan niini, ang WBA nideklara ni Pacquiao isip 'Champion in Recess.'
Nangandoy unta si Pacquiao nga moaway ni Irish mixed martial arts star Conor McGregor sa miaging tuig, apan nabaraw human ang naulahi napilde ngadto ni Dustin Poirier sa ilang rematch sa main event sa UFC 257 niadtong Enero 24 didto sa Etihad Arena sa Yas Island, Abu Dhabi.
Sa iyang bahin, ang kanhi four-division world champion nga si Garcia (40-1, 30KOs) nga manghod og siyam ka tuig ni Pacquiao, wala sab makaaway niadtong 2020 human midaog batok ni Jessie Vargas pinaagi sa puntos.
Ang away nilang Pacquiao ug Garcia giplanohan unta niadtong tuig, apan nadiskaril tungod sa Covid-19 pandemic.