EDITORYAL - Kumusta na ang CCMC?
August 17, 2022 | 12:00am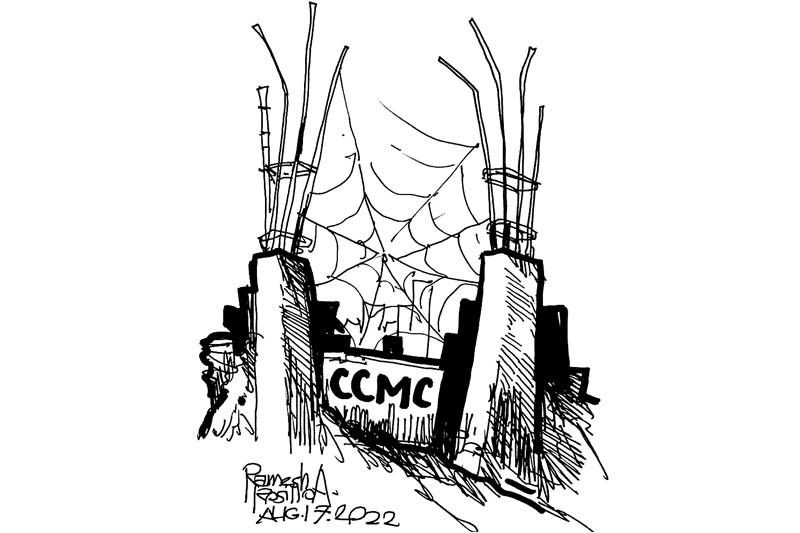 Kung buot hunahunaon ikaduha na kini nga termino ni Cebu City Mayor Michael Rama nga naninguhang kompletuhon ug mabalik ang kaniadto kapabilidad sa Cebu City Medical Center.
Niadtong unang higayon nga nahimong mayor sa siyudad sa Rama nahitabo ang pugos nga pagpasira sa CCMC tungod kay nangliki na ang edipisyo niini tungod sa kakaraan, human mitay-og ang 7.2 magnitude nga linog niadtong tuig 2013.
Nasugdan tuod ang groundbreaking sa bag-ong tukoron untang 10-storey nga CCMC apan naparot siya ni kanhi mayor Tomas Osmeña sa 2016 nga eleksyon mao nga nahilom ang mga pledges kaniadto nga nahipos ni Rama gikan sa abroad.
Karon nga nabalik na siya isip mayor sa siyudad, subli niyang gipadayon ang naputol nga plano para sa CCMC.
Subli siyang nakahipos og mga pledges aron makompleto ang maong tambalanan.
Kaning pledges kutob ra kini sa kayang mahatag sa modonar, angay kini nga ipasalamat sa mga opisyales sa siyudad ug mga konstituwente sa siyudad tungod kay makamenus sa gastos ang dakbayan.
Ang dili lang maayo niini kun pananglitan ipatuman ang public-private-partnership (PPP) scheme nga gi-promote karon sa kasamtangang administrasyon sa Malacañang.
Kay sa PPP, ang pribadong mga kompanya nga mogasto sa pagkompleto sa usa ka proyekto sa gobiyerno duna may kontratang pirmahan kauban sa representante sa gobiyerno nga kini mamawi sa puhonan ug moginansiya kun magsugod na ang operasyon sa proyektong ilang gitabangan pagpabarog.
Maayo unta kun kaning mga pribadong tawo o kompanya nga motabang sa CCMC dili mag-apas nga makabawi sa ilang nahatag o ba kaha mag-apas nga makaginansiya, sanglit para man sa tanan ang serbisyo sa maong tambalanan.
Angay hinumdoman nga public hospital ang CCMC ug dili komersiyal nga tambalanan.
Kun unsaon kini pagpaagi aron dili mahal ang bayad sa mga magpatambal, ang mga batid ug eksperto na sa kagamhanan sa siyudad maoy bahala.
Ang Cebu City gibansagang Queen City of the South ug major economic hub dinhi sa Central Visayas, normal lang nga duna gyud unta kini primera klaseng pangpublikong tambalanan.