EDITORYAL - Nasud na ba kita sa mga hinawayon?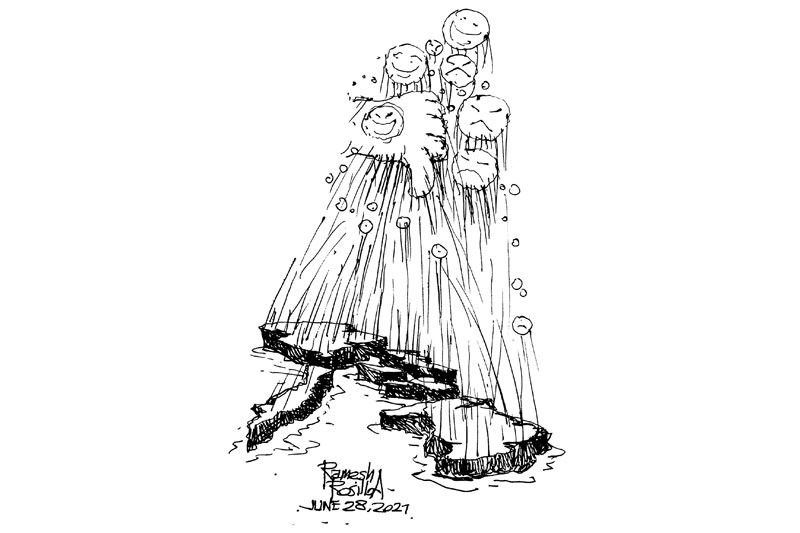 Samtang nagkakusog ug nagkadaghan ang mga tawong nigamit sa teknolohiya sa internet, nabantayan sab daw nagkaubos ang kalidad sa panghunahuna ug pamatasan sa mga Pilipino karon itandi sa kaniadto.
Sa nanglabay nga mga adlaw sukad namatay si kanhi presidente Benigno 'PNoy' Aquino daghang nanggawas nga mga hugonhugon nga gipistahan diha sa social media mahitungod sa iyang pamilya, sa iyang kamatayon, ug bisan na gani sa mga personalidad nga niduyog sa pagbangutan.
Usa niini, kaning nigawas nga estoryang "tinuyo" nga gipasagdang mamatay ang kanhi pangulo aron makakuha og simpatiya ang Liberal Party sa mga botante sa umaabot nga eleksyon sa 2022.
Duna pay mibasol sa mga babayeng kaigsuonan ni PNoy wala gyuy nakahunahuna pagpabantay sa kanhi pangulo nga nasayod man silang masakiton kini.
Daghan pang uban nga nanggawas diha sa social media nga dili na bitaw maayong paminawon ug sakyan, apan subo lang nga daghang netizens ang nisakay ug nisawsaw bisan dili kinahanglan.
Dili normal sa pamilya ilabi na sa mga Pilipino nga pasagdan ang atong masakitong miyembro, labaw na tingali kun kini kanhi presidente sa Pilipinas ug nag-inusarang igsuong lalaki.
Way tarong og utok nga ibaylo ang kinabuhi sa igsuon aron lang makakuha og simpatiya sa mga botante.
Duna say netizen nagpaka-suhito sa dihang gisaway niini si AFP Chief of Staff Gen. Cirilito Sobejana nga misaludo gamit ang wala niya nga kamot atol sa funeral rites ni Aquino.
Matud pa sa netizen, "mas maayo pang gwardiya nimo makamao pang mosaludo." Ang heneral nga iyang gisaway nag-inusara sa kasaysayan sa AFP nga nahatagan og Medal of Valor nga buhi.
Nabungkag ang tuong kamot ni Sobejana sa gubat batok sa Abu Sayyaf didto sa Basilan sa dihang kini batan-ong opisyal pa sa Philippine Army kaniadto.
Posibleng wala masayod niini ang maong netizen, apan klaro kaayong nangita lang gyud kini og ikasaway sa mga tawong niduyog sa pagbangutan sa mga Aquino nga klarong maoy iyang gikaaligutgotan.
Ingon na ba niini kahabol ang hunahuna sa mga Pilipino karon? Usa na ba kita ka nasud nasyong kusog mangita og sayop sa uban? Kung mao na, pagkamakaluluoy sa kaugmaon sa Pilipinas.