Mga Pinoy sa Taiwan di angay mabalaka-Chinese Consul
August 13, 2022 | 12:00am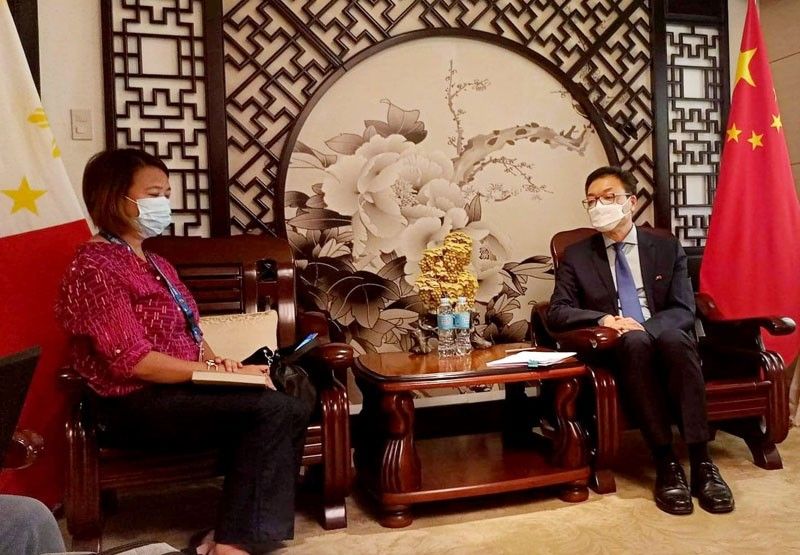 CEBU, Philippines — Dili angay mabalaka ang mga Pilipino nga tua didto sa nasud sa Taiwan nunot sa tension karon diha sa Taiwan Strait sumala pa sa Consul General sa China sa mga tigbalita kagahapon.
Giklaro People's Republic of China Consul Jia Li nga wala nakiggubat ang China ngadto sa Taiwan ug gipasalig niya nga ang ilang nasud dili mogamit og puwersa nga mosangpot og kagubot.
Sa pakighinabi ni Li kagahapon sa mga sakop sa Cebu media sa sangang buhatan niini dinhi sa Sugbo iyang gitataw nga gusto sila og malinawon nga proseso sa paghatag og solusyon sa isyu nila sa Taiwan.
Ang Taiwang adunay daghang mga Overseas Filipino Workers karon ug kun magkagiyera dunay posibilidad nga maipit sila o matanggong didto.
Pipila sa mga migrant workers didto ilabi na ang mga OFWs mipadayag sa ilang kabalaka kun mosamot ang sitwasyon.
Miinit ang tensiyon sa dihang si US House Speaker Nancy Pelosi miduaw sa Taiwan. Siya maoy labing unang kinatas-ang opisyal sa Amerika nga niduaw sa maong nasud sud sa nakalabay nga 25 ka tuig.
Ang China mibahad nga dunay dili maayong ibunga sa relasyon sa duh aka nasud ang maong hitabo.
Ug aron ipakita ang ilang pagsupak, mipahigayon sila og lapad nga military drills sa palibot sa Taiwan samtang naa pa didto sa Pelosi hinungdan sa tensiyon.
"The Chinese armed forces conduct military exercise in waters off China's Taiwan island to safeguard sovereignty and territorial integrity of China," pamahayag pa niini.
Ang Taiwan gikonsiderar sa China nga nahisalaag nga probinsya ug dili nila itugot nga mobuwag kini kanila. Ang Taiwan sa pagkakaron adunay kaugalingong gobiyerno ug supak sa pamunoan sa Beijing.
Si Li miingon nga gusto nila resolbahon ang pipila ka isyu bahin sa China apan kinahanglan nga dili lang mag-apil apil ang ubang mga nasud sama sa Amerika.
Matud pa niya nga matawag usab nga Chinese o ilang mga igsoun ang mga nagpuyo sa Taiwan busa wala gyud sila'y tinguhang guboton kini. —/IBM (BANAT NEWS)