DVMF: Dili magdala og karne sa baboy gikan sa laing lugar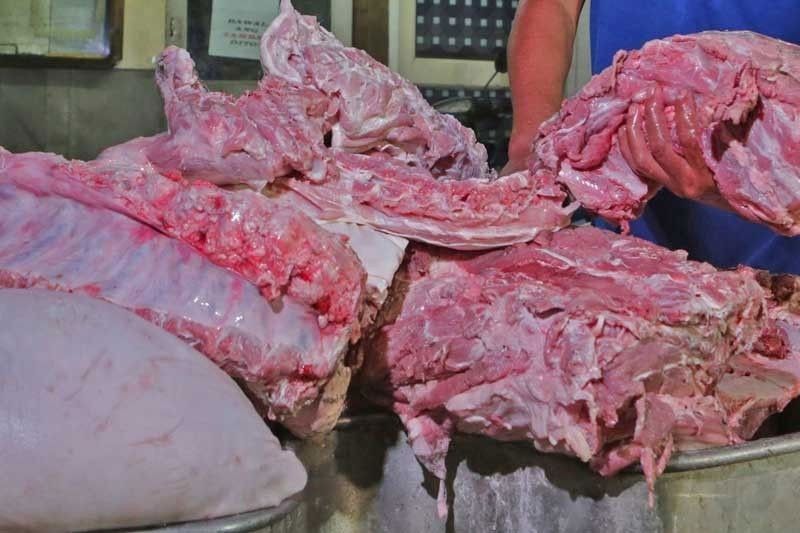 CEBU, Philippines — Giawhag sa Department of Veterinary Medicine and Fisheries (DVMF) ang mga biyahedor gikan sa Mindanao ug ubang bahin sa Luzon nga dili na magdala og karne sa baboy ingon man lechon nga baboy inig-anhi nila sa Dakbayan sa Sugbo.
Base sa report sa Public Information Office sa siyudad nga ang DVMF padayong nagpatuman sa hugot nga border control pinaagi sa pagdestino og meat inspectors diha sa mga pantalan aron masiguro nga dili makasulod sa siyudad ang African Swine Fever (ASF).
Nasayran nga sa niaging semana nasakmit sa departamento diha sa mga pantalan sa siyudad ang kapin sa 70 kilos nga karne sa baboy nga dala sa mga pasahero gikan sa Mindanao, Masbate, ug pipila ka bahin sa Luzon.
Nasakmit usab nila ang chicharon nga gibaligya sa usa ka supermarket sa siyudad nga gikan sa mga lugar sa Luzon.
Si Dr. Jessica Maribojoc, hepe sa DVMF nagkanayon nga lami na daan ang mga lechon sa Sugbo hinungdan nga dili na kinahanglang magdala sa maong matang sa sud-an nga gikan sa laing lugar isip paniguro nga dili makasulod ang ASF.
Sayo pa, si Maribojoc nagkanayon nga ASF free gihapon ang siyudad ug aron mapadayon kin gidili gihapon ang pag-import ug buhi nga baboy ug mga produkto sa baboy gikan sa mga lugar nga adunay kompirmadong kaso sa ASF, lokal ug international.
Ug kon makasulod ang ASF sa siyudad maapektohan ang lokal nga ekonomiya diin ang Sugbo gikonsiderar nga usa sa labing dako nga tigsuplay og buhi nga baboy ug produkto sa baboy sa nasud.
Laing lakang nga gipatuman sa DVMF alang sa pagpugong sa pagsulod sa ASF mao ang hugot nga pag-monitor sa mga ihawan sa dakbayan. — (Thea Sophia M. Disabelle, UV Intern/BDB) (BANAT NEWS)