VCMs alang sa eleksyon nangabot na sa Sugbu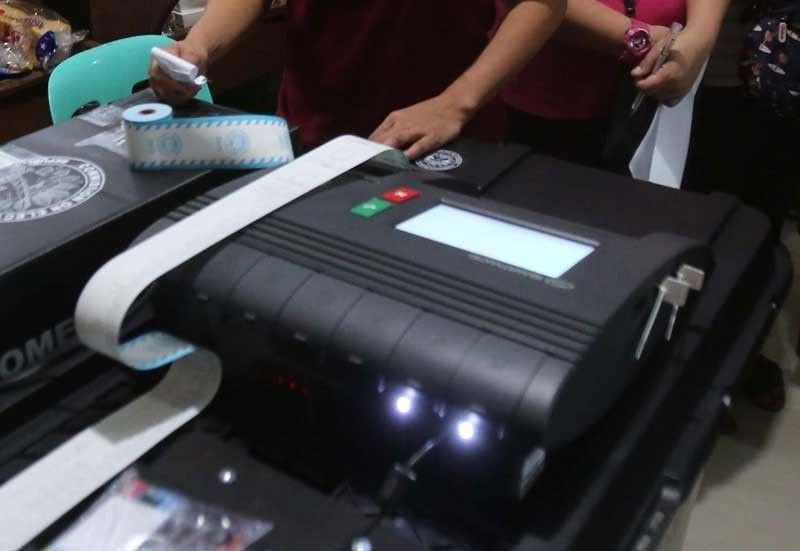 CEBU, Philippines — Nangabot na sa Sugbo ang 4, 773 ka mga vote counting machines (VCMs) nga gamiton sa Mayo 9 nga piniliay dinhi sumala pa ni Atty. Jerome Brillantes ang acting provincial election supervisor.
Ang mga VCMs gisugdan na dayun kagahapong adlawa sa paghatud ngadto sa nagkadaiyang Comelec sa kalungsoran.
"Naa ni siya sa mga safe place ni siya. Atong ibutang with the help of our election officer. Guarded ni siya in fact during sa atong deliver naa ni sya nagsunodsunod nga uniformed men to protect the VCM," matud ni Brillantes.
Gawas sa VCM, ang ubang election paraphernalia gipaabot nga mangabot sunod semana ang mga official ballots.
Ang mga batteries ug ballot boxes nahatud nang daan ngadto sa mga LGUs samtang napaubos na sa training ang mga magtutudlo nga mo-serve sa eleksyon.
Si Brillantes nagkanayon nga sa pagkakaron anaa na 85% nga andam na ang Comelec Cebu Province alang sa umaabot nga piniliay.
Sa pikas bahin, si Police Lt. Col. Wilbert Parilla, Deputy City Director for Operations sa Cebu City Police Office miingon nga tanang clustered precincts sa siyudad pabutangan og mga polis aron bantayan kini hasta ang mga VCMs.
"In general magdepende gyud siya gidaghanon or gidagkuon sa clustered precincts," ni Parilla pa.
Wala hinuoy mga election related nga mga bayolenteng kagubot dinhi sa siyudad sa mga nanglabay nga mga piniliay nga kinahanglang tutokan ug bantayan og daghang polis.
"So atua sa Cebu City eversince wala man gyud tay election related incidents although dunay intense rivalry pero wala ta mosangpot anang mga violent nga hitabo", sigon ni Parilla.
Sa pikas bahin, 1,017 ka magtutudlo sa Siyudad sa Lapu-Lapu ang gipaubos sa pagbansaybansay aron moserbisyo sa umaabot nga piniliay sumala pa ni Benjie Dayondon, Comelec assistant officer sa maong siyudad. — /IBM (BANAT NEWS)