Upat ka tawo gidudahan
January 11, 2022 | 12:00am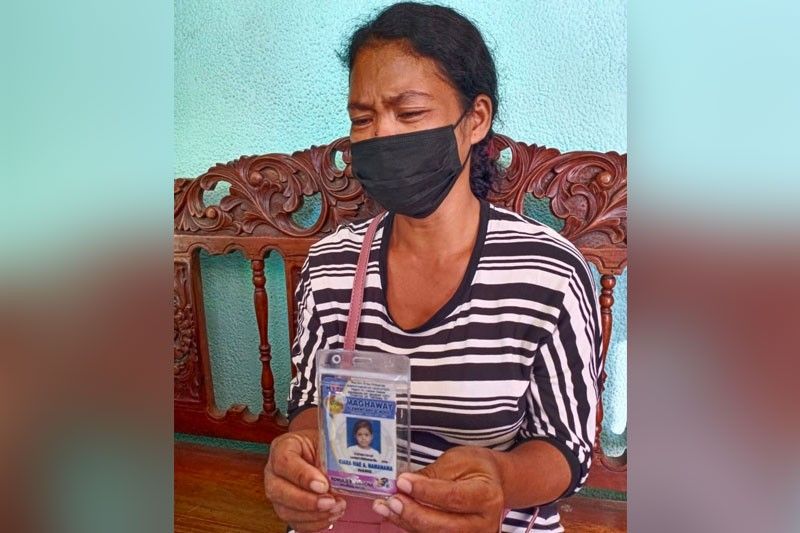 CEBU, Philippines — Samtang hustisya maoy singgit sa banay sa 10-anyos nga batang babaye nga gituohang gilugos ayha gipatay, ang kapolisan dunay upat ka mga tawong gikonsiderar nilang persons of interest mahitungod sa maong linoog nga krimen.
Si Talisay City Mayor Gerald Anthony "Samsam" Gullas Jr. kinsa miduaw sa puneraryang gidad-an sa bata ug nakigestorya sa inahan niini, mitanyag og P100 mil nga ganti niadtong makatabang sa kasulbaran sa maong kaso.
Ang 47-anyos nga si Cirila Namanama, inahan ni Kiara Mae kinsa nakit-ang wala nay kinabuhi sa usa ka langub diha sa Sitio sa Barangay Tapul sa Dakbayan sa Talisay nagampo nga dili pakatulgon sa anak ang mga naghimo sa krimen.
Niadtong Enero 6, 2022 (Martes) nawala ang iyang anak ug Enero 9,2022 (Domingo) sa buntag na kini nakit-an sulod sa gamay nga langub apan patay na kini ug nagsugod na og kadugta.
Sumala pa ni Cirila nananghid ang anak nga mouban sa iyang maguwang nga 12-anyos nga naligo sa sapa samtang siya nanglaba sa mga bisti nilang nagkalapok human sa bagyong Odette.
Nagtuo ang inahan nga gikabuangan ang iyang anak sa dili ingon nato ug gitagoan, hinungdan walay hunong iyang pagtawag niini ug pagpangita, apan didto na kini nakit-an sa langob.
Ang inahan, nitug-an nga bahala lang unta ug nabiktima na sila sa bagyong Odette ug giguba ang ilang balay basta kompleto lang sila ug buhi ang iyang anak.
Gitug-an ni Cirila, daghan ug dako pa siya og pangandoy para kang Kiara apan nahanaw lang sa usa ka pamilok. Matud niya, Ginoo nalang bahala sa tanan kung dili man nila makuha ang hustisya sa yuta basin didto na unya sa langit.
Si Gullas sa iyang bahin miangkon nga natandog gyud siya sa nahitabo tungod kay ang iyang kamaguwangang anak 10 anyos sab. Gimandoan niya ang kapolisan nga dili mohunong sa pagpangita sa mga nalambigit niini. Si Si Police Lt. Col. Randy Caballes, hepe sa Talisay City Police Station, nitug-an nga aduna na sila karon dili mominos upat ka mga person of interest ug sila dili residente sa maong lugar tungod kay wala may nakaila kanila apan nasuhito sa lugar.
Tungod kay dili man sayon ang maong agianan ug ang dagko ang bato nga gitabong sa langub nga gitagoan sa patay'ng lawas nagtuo ang kapolisan nga di lang usa ka tawo ang naghimo niini.
Ang inahan na si Cirila, uban ni Caballes, ug Mayor Gullas, niawhag sa mga suspetsado nga motahan nalang sa ilang kaugalingon.
Samtang si Caballes, miawhag sa mga suspetsado nga mas maayong motahan na sila sa ilang kaugalingon mentras sayo pa tungod kay dili sila lung-an sa pagpangita hangtud dili madakpan. –Rowena D. Capistrano/IBM (BANATNEWS)