Mga schedule sa misa sa mga karaang simbahan adunay kausaban
December 16, 2021 | 12:00am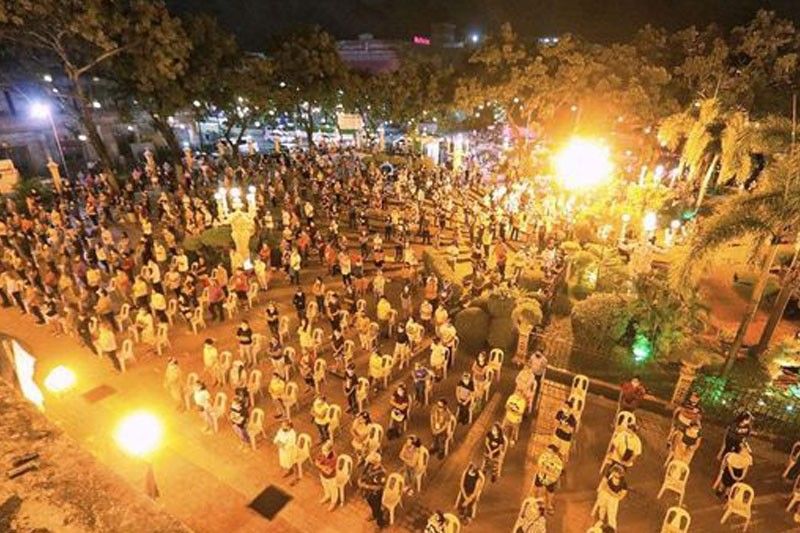 CEBU, Philippines — Gitugyan na ni Cebu City Mayor Michael Rama ngadto sa Archdiocese of Cebu ang mahitungod sa pagpahigayon sa Misa de Gallo nunot niining hulga sa bagyong Odette.
Kaganihang kadlawon nagsugod ang unang adlaw sa Misa de Gallo diin kabahin kini sa mga kalihokan subay sa pagsaulog sa pasko.
"That's judgment call, ako mo mata man gyud ko'g kadlawon unya ang-ang man moadto gyud ka'g simba unya inig tan-aw nimo pwerte gyung uwana pero og walay uwan, walay hangin then tuloy ang simba, unya matuloy man gyud na og naay pari, og naay pari naay sakristan, dili man mahimo i-postpone ang simbang gabi to 17, ugma gyud na",ni Rama pa.
Subay niini, ang Archdiocese of Cebu pinaagi sa ilang chancery nagpagawas sa Circular No. 32/21 nga nag-awhag sa team ministries, parish priests, quasi-parishes, heads of chaplaincies ug beloved people of God in the Archdiocese of Cebu sa pagbasa sa Oratio Imperata sa tanang misa aron makaluwas gikan sa bagyong Odette.
Ug gumikan sa bagyong Odette ang misa ni Archbishop Jose Palma diha sa siyam ka karaang simbahan adunay kausaban human ang unang adlaw niini adto na ipahigayon sa St. Catherine de Alexandria Parish imbes naka-schedule sa St. Peter and Paul Parish sa Lungsod sa Bantayan, Bantayan Island.
Ang mga schedule sa misa ni Palma gilangkuban sa Disyembre 16, 2021 diha sa St. Catherine de Alexandria Parish, Dakbayan sa Carcar; Disyembre 17, 2021 sa San Nicolas Parish; Disyembre 18, 2021 sa Patrocinio de Maria Parish, Lungsod sa Boljoon; Disyembre 19, 2021 sa San Guillermo de Aquitania Parish, Lungsod sa Dalaguete; Disyembre 20, 2021 sa Archdiocesan Shrine of St. Michael the Archangel Parish, Lungsod sa Argao; Disyembre 21, 2021 sa St. Anne, Lungsod sa Barili; Disyembre 22, 2021 sa National Shrine of St. Joseph, Dakbayan sa Mandaue; Disyembre 23, 2021 sa St. Peter and Paul, Isla sa Bantayan ug Disyembre 24, 2021 sa Cebu Metropolitan Cathedral. —Rowena D. Capistrano/BDB (BANATNEWS)