CCSC gikatakdang buksan og balik
October 5, 2021 | 12:00am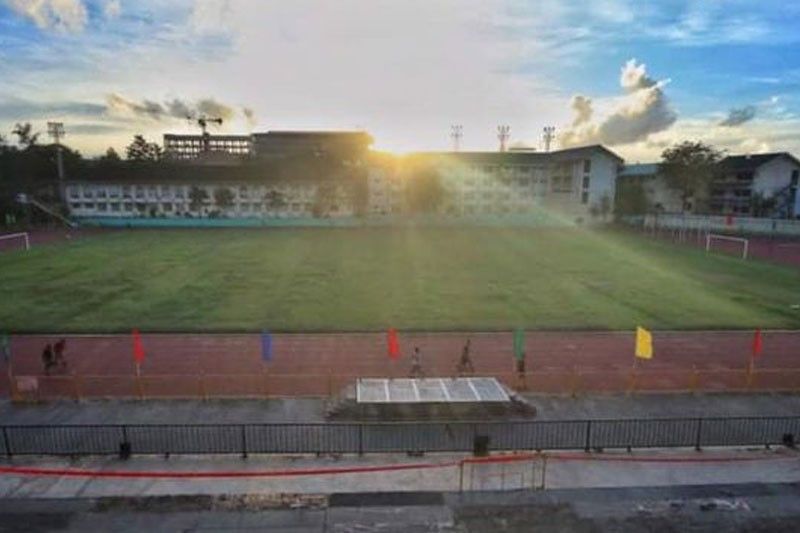 CEBU, Philippines — Gipasalig ni Cebu City Acting Mayor Michael Rama nga sa dili pa matapos karong tuiga maablihan na sa publiko ang Cebu City Sports Center (CCSC).
Nasayran nga ang Cebu City Sports Center gihimong isolation facility aron makatabang sa problema kaniadto sa siyudad sa isolation center nga puno na tungod kay nisaka ang kaso sa COVID-19.
Karon nga hinay-hinay na nga nikunhod ang kaso sa COVID-19 si Rama nagkanayon nga si Konsehal Edu Rama Jr., manager sa mega-stay in sa Cebu City Sports Center ang nasayod sa petsa sa pag-ablik og balik sa publiko CCSC.
Matud ni Rama nga kon massive ang vaccination ang kaso sa COVID-19 sa siyudad padayon nga mokunhod ug ang Temporary Treatment Monitoring Facility (TTMF) padayon nga atimanon ug i-follow up usab niini ang plano sa Department of Public Works and Highways(DPWH) kalabot sa pagtukod nila og modular hospital duol sa NOAH Complex diha sa South Road Properties. (Decemay P. Padilla/BDB)
Chan ug Radaza magsakbang sa 2022 election
Ang panagsakbang nila ni Kongresista Paz Radaza ug Mayor Junard Ahong Chan alang sa pagkamayor sa Dakbayan sa Lapu-Lapu sa umaabot 2022 national ug local election ang natataw na sa mga Oponganon.
Si Konsehal Rico Amores kinsa modagan isip bise mayor sa siyudad nibutyag nga giktakda karong Oktubre 6, 2021 siya ug si Radaza uban sa mga mokandidato sa pagkakonsehal nga ilang kaalyado ang mo-file sa ilang certlificate of candidacy (COC).
Naglakip sa ilang mga kandidato sa pagkakonsehal mao sila si Harry Radaza, Gregorio Paquibot, Junrey Gestopa, Boy Flores, Rex Mangubat, Tony Amistad, Boy Patalinghug, Bobit Hiyas, Dongdong Berdin, Rudy Potot, Titing Pejo ug Josie Hayasie.
Subay niini, si Chan kinsa magpasubli sa katungdanan alang sa iyang ikaduhang termino kauban gihapon sa iyang running mate nga si Incumbent Lapu-Lapu City Vice Mayor Celedonio Sitoy ug gikatakda usab sila nga mo-file sa ilang COC sa adlaw nga Huwebes o Biyernes. BDB (BANATNEWS)