Mga walk-in nidagsa sa vaccination site sa Cebu City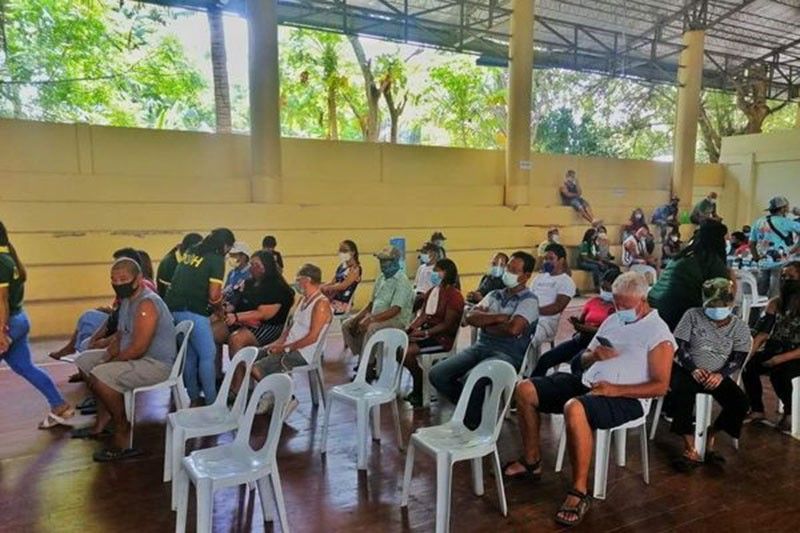 CEBU, Philippines — Gidagsa kagahapon og walk-ins ang University of Cebu sa J. Alcantary Street, Barangay Sambag 1 nga usa sa mga vaccination sites sa Dakbayan sa Sugbo. Niresulta kini sa pagdasok sa mga tawo hinungdan nga gisirado una ang gate sa maong vaccination site.
Si Dr. Jeffrey Ibones, officer-in-charge sa Cebu City Health Department uban ang kapolisan ug Task Force KASALIGAN nipasabot sa mga tawo nga nidagsa nga dili dawaton ang walk-ins.
Giingong kasagaran nga niadto sa maong vaccination site ang delivery drivers kinsa gustong magpabakuna tungod kay nabalaka nga dili na pasudlon sa malls ug ubang establisamento.
Giklaro ni Ibones nga sa Cebu City walay ingon niini nga direktiba.
Ang Regional Management and Coordinating Committee-7 motabang sa pagbutang og dugang technical personnel sa vaccination sites sa Siyudad sa Sugbo.
Atol sa ilang virtual meeting nasabotan sa pipila ka mga representante ug opisyales sa Bureau of Fire Protection-7, National Commission on Muslim Filipinos-7, Bureau of Jail Management and Penology-7, ug National Youth Commission Visayas nga magdugang sila og medical personnel ug volunteers isip encoders sa mga vaccination site.
Nahisgotan usab sa maong panagtigom ang mga pamaagi ug lakang sa gobiyerno batok sa delta variant. Sa laling bahin, mag-umol ang kagamhanan sa Dakbayan sa Lapu-Lapu og composite team nga maoy tahasan sa pag-inspection ug pag-monitor sa nagkadaiyang establisamento sa siyudad. Si Mayor Junard "Ahong" Chan nagkanayon nga tumong sa pag-umol sa composite team aron masiguro ang pagtuman sa giluwatan niya nga Executive Order No. 2021-O4O nga mao ang pagbalik sa sa liquor ban, higpit nga pagpatuman sa 50 percent capacity sa matag establisamento.
Gipahugtan usab ang pagpatuman sa curfew sa siyudad gikan sa alang 10:00 sa gabii hangtud sa alas 5:00 sa buntag.
Ang masakpang nakasupak sa guidelines isyuhan kini og citation ticket sa composite team diin ang multa P1,000 o maphigayon og community service sa barangay. —Rowena D. Capistrano, Linalen Quirong, Romeo T. Limpangog (BANATNEWS)