Dakong hotel nitanyag sa ilang pasilidad isip vaccination site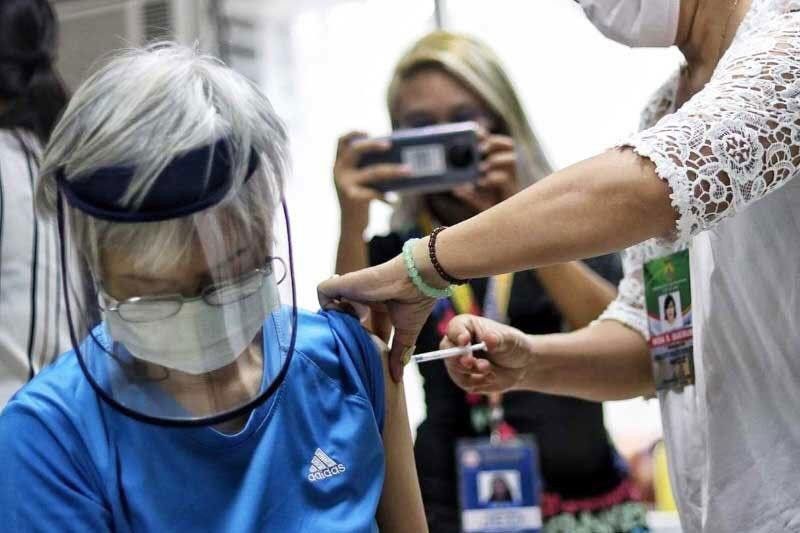 Cebu, Philippines — Adunay umaabot nga vaccination site ang Siyudad sa Sugbo ug sa labing unang higayon usa kini ka dakong hotel.
Nasayran nga nitanyag ang management sa maong hotel nga mopagamit sa usa nila ka function hall ug mohatag usab sila og pagkaon sa mga nagpabakuna.
Si Konsehal Joel Garganera, hepe sa Cebu City Emergency Operations Center nagkanayon nga maka- accommodate ang maong vaccination center og 400 ka tawo sa buntag ug dugang 400 sa hapon.
Gipahigayon na sa niaging adlaw ang panagtigom kalabot niini ug gihimo na usab ang site inspection.
Ang maong vaccination site target kini nga buksan sa unang semana sa buwan sa Agosto niining tuiga.
Sa laing bahin, dul-an na sa 600 ka senior citizen sa Dakbayan sa Mandaue ang nabakunahan sa Johnson and Johnson sukad sa pagsugod niadtong Hulyo 19, 2021.
Si Subangdaku Barangay Captain Ernie Manatad, chairman sa vaccine board sa siyudad nagkanayon nga sa kasamtangan 585 doses ang nagamit nga Johnson and Johnson vaccine diin tipik kini sa kinatibuk-ang gidaghanon nga 11,250 doses nga nadawat sa siyudad niadtong niaging Lunes.
Nasayran nga 36,000 ka senior citizen ang anaa sa master list sa siyudad.
Sa kasamtangan gitugot na usab nila ang walk in sa ilang mga vaccination center diin adunay gigahin nga priority lanes.
Samtang sa Dakbayan sa Talisay, sugdan sa pagpanghatag ang Johnson and Johnsons vaccines sa sunod semana.
Kini human aduna nay pipila ka mga senior citizen ang nisugot nga magpabakuna.
Sa laing bahin usab, niabot ngadto 211 ka bag-ong kaso sa COVID-19 ang natala sa Siyudad sa Sugbo base sa datos sa Department of Health-7 ug 27, 970 ang total cases sa siyudad ug 1,748 active cases, 147 and nadugang recoveries ug niabot na ngadto sa 25,321 ang total recoveries ug 901 ang nangamatay lakip niini ang duha nga nadugang.
Ang Mandaue City adunay 7,577 total cases lakip niini ang 66 ka bag-ong kaso, 560 ang active cases, 6,779 ang recoveries lakip niini ang 21 nga nadugang ug 238 ang nangamatay lakip niini ang usa nga nadugang.
Samtang ang Lapu-Lapu City aduna kini 7,805 total cases lakip niini ang 44 nga nadugang, 764 ang ilang active cases, 6,864 ang recoveries lakip niini ang 33 nga nadugang ug 177 ang nangamatay.
Ang Central Visayas adunay 81,637 total cases; 9,473 ang active cases; 69,784 ang recoveries ug 2,380 ang nangamatay. — Romeo T. Limpangog, Gabrial C. Bonjoc ug Decemay P. Padilla/BDB (BANAT NEWS)