Presidente Aquino nitaliwan, pilipinas nagbangutan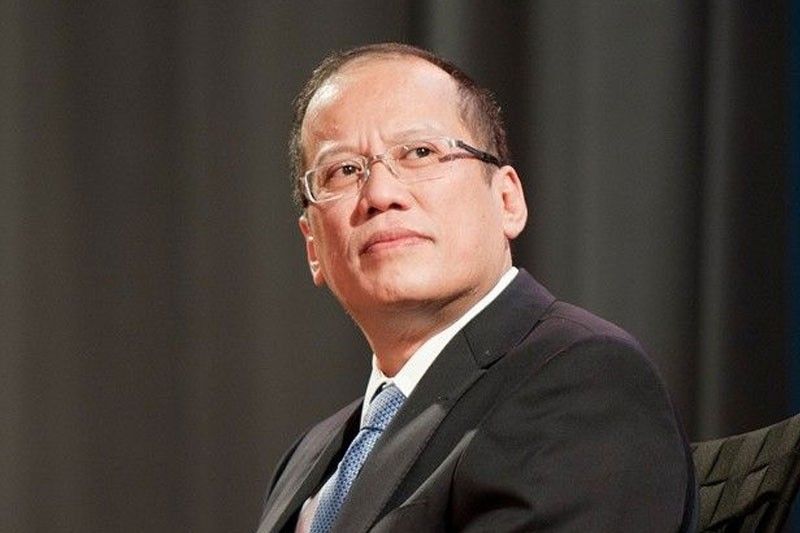 CEBU, Philippines — Malinawon nga nitaliwan si kanhi Presidente Benigno Simeon Aquino III samtang siya natulo kagahapon sa buntag, human sa pipila ka higayon nga nagsulod-gawas kini sa tambalanan sulod na sa kapin usa ka tuig sumala pa sa pamahayag nga giluwatan sa iyang pamilya.
"It is with profound grief that on behalf of our family, I am confirming that our brother, Benigno 'Noynoy' S. Aquino III, died peacefully in his sleep. His death certificate pronounced him dead at 6:30 a.m. due to renal disease secondary to diabetes," matud pang Pinky Aquino-Abellada nga igsuon ni Noynoy sa gibasang opisyal nga pamahayag sa ilang banay diha sa Heritage Park sa Taguig City.
Kagahapon sa buntag, nibuto ang balita nga gidali pagdala ang kanhi pangulo ngadto sa Capitol Medical Center sa Quezon City apan didto gideklarar kini nga patay na.
Si Pinky miingon nga hilumon ang ilang igsuong si P.Noy ug dili gustong hatagan og special treatment o atensyon sa publiko.
Gipasalamatan ni Pinky ang mga kahigalaan ilabi na ang mga nibotar sa iyang igsuon gikan sa pagka-kongresista, pagka-senador ug ang 15.2 milyones nga nibotar kaniya pagkapangulo niadtong 2010.
Kagahapong adlawa, ang Malacañang nagpasalamat kang P.Noy sa iyang serbisyo sa nasud ug mahinumdoman si P. Noy nga usa ka simpleng public servant.
"We commiserate and condole with the family and loved ones of former President Benigno Simeon "Noynoy" Aquino III as we extend our condolences on his untimely demise," matud pang Presidente Duterte sa pamahayag niini nga gibasa sa tigpamaba niya nga si Harry Roque.
"We are grateful for the former president for his contribution and services to the country, and we ask our people to offer a prayer for the eternal repose of the former chief executive. Rest in peace, Mr. President!" matud pa ni Roque.
Sa pagsugod sa press briefing, si Roque mihangyo og pipila ka gutlo nga kahilom alang sa namatay nga kanhi pangulo.
Gimando sab ang pagbutang sa tanang Bandila sa nasud sa half-mast agi'g pagbangutan sa kamatayon ni Aquino.
Si Roque dihang gipangutana kun unsay legasiyang gibilin ni Aquino siya mitubag: "His achievement was first, he served in a democracy and of course, we remember his order against wang-wang and we will always remember him as a simple public servant elected by the people."
Pipila sa mga kanhi opisyales ubos sa administrasyon ni Aquino diin ang uban nagserbisyo sab sa administrasyong Duterte karon mihulagway kaniya nga usa ka maayo ug malampusong lider, bisan pa man sa mga pagbiaybiay sa mga kritiko.
Gihulagway nila si Aquino nga "transformational leader." Si Aquino nibarog para sa katungod sa Pilipinas diha sa West Philippine Sea ug nidaog sa kaso batok sa China.
"This is, to me, his lasting legacy to the Filipino people. We will do him honor, by helping our present president, President [Rodrigo] Duterte and future presidents, chart a durable enforcement mechanism, by joining the present, and future, debate on enforcement," matud pa sa retiradong Supreme Court Associate Justice Francis Jardeleza kinsa maoy solicitor general sa panahon ni Aquino.
Bisan si karon Justice Secretary Menardo Guevarra — kinsa kanhi deputy executive secretary for legal affairs ni Aquino — gipahimug-atan ang nabuhat sa kanhi pangulo maong makiangayon lang nga respetohon, dayegon ug pasalamatan ang kanhi presidente.
"One of former President Aquino's biggest decisions was to confront China in an international tribunal over the issue of the West Philippine Sea. Only history will judge if it was his greatest decision," dugang pa niya.
Sa panahon sab ni Aquino nahitabo ang pagpirma peace agreement tali sa Moro Islamic Liberation Front nga nilanat og 17 ka tuig nga negosasyon.
Si kanhi Ombudsman Conchita Carpio-Morales miingon nga dakong garbo para niya nga nakaserbisyo ubos kang Aquino isip top graft-buster sa dihang ang "honesty, integrity and the rule of law" maoy nagsilbing giya sa gobiyerno.
"He was brave. He went after powerful people who did wrong. But he was fair and allowed justice to prevail even to his discredit. He was an example of decency and earned us international respect," si Carpio-Morales nidugang. Si Aquino nangusog sa "daang matuwid"nga prinsipyo hinungdan nga sa iyang panahon daghang mga kurakot nga mga opisyales sa gobiyerno ang nangasilotan.