1,554 ka traysikol sa Talisay nakabalik na og biyahe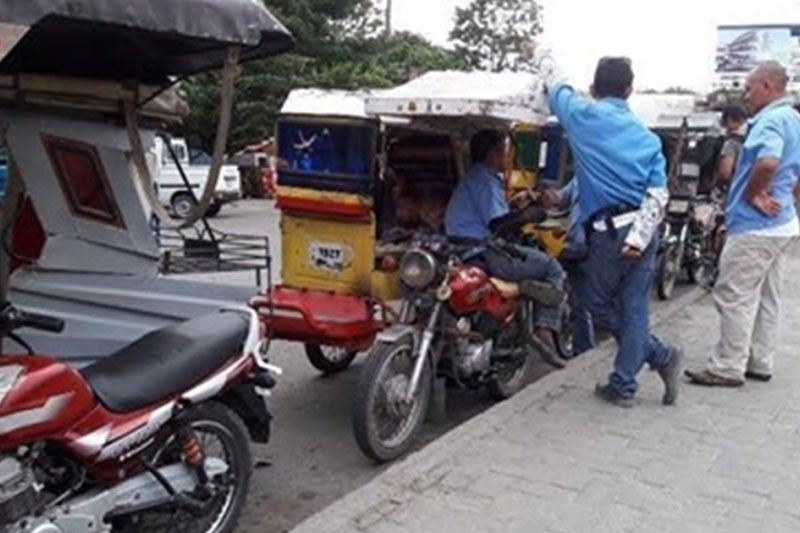 CEBU, Philippines — Human nahunong sa ilang panginabuhian tungod sa pandemiya nakabalik na sa pagpamasahero ang tanang traysikol sa Dakbayan sa Talisay.
Si Jonathan Tumulak, hepe sa City of Talisay-Traffic Operation and Development Authority (CT-TODA) nibutyag nga naa na sa 1,554 ka traysikol nga adunay hustong dokumento sa pagpamasahero ang nakabiyahe na og balik.
Ilang gibantayan ang mga trasikol nga nituman sa health protocols ingon man kadtong mga kolorum nga padayong nagbiyahe.
Sa ilang pagbalik sa karsada hinay pa ang ilang kita tungod kay wala pa man gyud hingpit nga makagawas ang tanang mga tawo. Kini ilabi na nga adunay naghatag usab og libreng sakay sa mga pasahero. Nasayran nga ang programa nga libreng sakay matapos kini sa kataposang semana sa buwan sa Hunyo niining tuiga. (Gabriel C. Bonjoc/BDB)
80 porsyento na nga nahuman ang pag-designate og bike lane
Gibutyag ni Paul Gotiong, tigpamaba sa Cebu City Transportation Office (CCTO) nga anaa na sa 80 porsyento ang nahuman sa pag-designate ug pag-abli sa bike lane routes sa siyudad.
Nasayran nga kasagaran sa mga bike lane sa siyudad nag-function na kini ug nagsugod na usab sila sa pagdakop niadtong mga motorista o drayber nga moparada diha sa mga bike lane.
Giklaro ni Gotiong nga wala kini nagpasabot nga dili pwede ang load ug unload apan dili pwede magpundo og dugay ug sa mga shared roads pwede maagian basta walay bisekleta apan kon anaa priority gyud ang mga magbisikleta.
Sa pagkakaron dili pa makahatag og datos ang CCTO sa gidaghanon sa ilang nadakpan.
Gibutyag ni Gotiong nga kada adlaw adunay mag-roving sa mga lugar nga naay bike lanes diin ang ilang natutokan mao ang south area tungod kay mao kini ang populated area.
Nunot niini, ang bike lane nga gibutang diha sa Fuente Osmeña Circle niani og mga reaksyon sa katawhan.
Gitugyan na sa CCTO ngadto sa Sugbo Bike Lanes Board ang pagpasabot sa paghim ug pagpatuman niini.
"If you really check on how to implement bike lanes especially on Rotunda's, kani man gud atong Rotunda, dili gyud ni siya pwede parkingan, that's is a national law since atoang ordinance man gud nakabutang man gud siya as a parking bay then we have no choice also I think hopefully kung naa sa atong council maka-amend ana niya it would really help", dugang ni Gotiong. BDB (BANATNEWS)