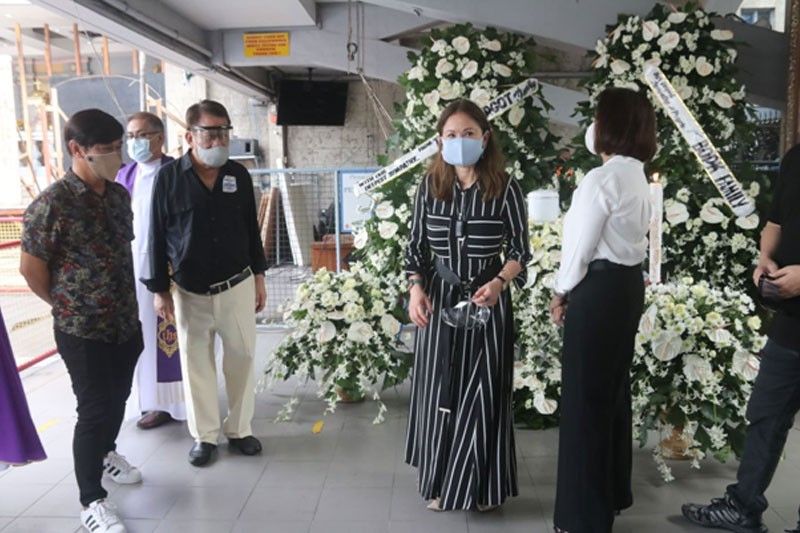 Abo ni Kong. Del Mar ania na sa Siyudad sa Sugbo
CEBU, Philippines — Nakauli na dinhi sa Siyudad sa Sugbo ang abo ni Cebu City North District Congressman Raul del Mar kinsa namatay samtang na-admit sa tambalanan sa kaulohan niadtong Nobiyembre 16, 2020 sa edad nga 79 anyos.
Nangu sa welcome rites sa Mactan Cebu International Airport (MCIA) sila si kanhi Cebu City Mayor Tomas Osmeña ug Lapu-Lapu City Mayor Junard "Ahong" Chan.
Mitambong usab ang mga opisyales sa Bando Osmeña Pundok Kauswagan (BOPK) ug opisyales sa MCIA.
Gidala ang abo ni Del Mar sa Cebu Port Authority (CPA) diin mipahigayon og memorial rites ang mga opisyales sa CPA ug MCIA.
Kahinumduman si Kongresista del Mar maoy nahimong yawe aron matukod ang CPA ug MCIA pinaagi sa pagpasar og balaod sa kongreso.
Ang anak sa Kongresista nga si Rachel "Cutie" del Mar mihulagway kun unsa ka kugihan ang iyang amahan sa pagpangalagad sa katawhan ug nagpasalamat sa tanan.
"He was also hard working here in Cebu, flying home every single weekend for 27 years, it's no joke to fly...never once he complained, that's how much he love serving the Filipino people, after all he said, when you are a Congressman, you are a public servant, and that he was to the City of Cebu", matod ni del Mar.
Human sa memorial rites nga gihimo sa CPA social hall, gidala sab ang abo sa kongresista sa Basilica Minore Del Sto. Niño diin usa ka santos nga misa ang gipahigayon. —MEL (BANATNEWS)