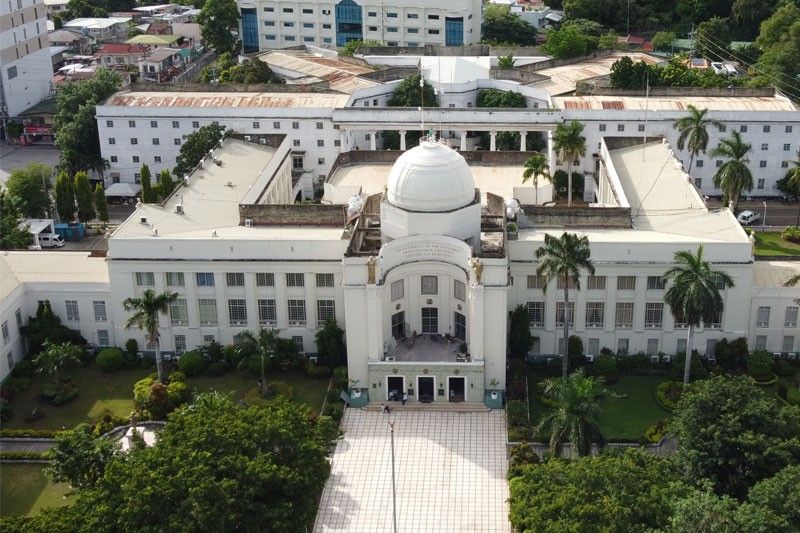 Giahibawo ni Gob. Gwendolyn Garcia nga sirado ang mga buhatan sa Kapitolyo sugod karong adlawa hangtud sa Biyernes alang sa disinfection human pipila ka mga kawani ang nagpositibo sa coronavirus disease.
Joy G. Torrejos
Kapitolyo sirado karon hangtud Biyernes
CEBU, Philippines — Sugod karong adlawa hangtud sa Biyernes, sirado ang Cebu Provincial Capitol alang sa ipahigayon nga disinfection sa mga buhatan niini.
"In view of this, work at the Cebu Provincial Capitol will be suspended on said dates and will resume on July 6, 2020," pagbasa sa memorandum nga giluwatan ni Gob. Gwendolyn Garcia ngadto sa tanang opisyal, department heads ug empleyado sa Kapitolyo niadtong Hunyo 29, 2020.
Si Dr. Christina Giango, ang pangulo sa Provincial Health Office, nagkanayon nga aduna duty sama sa ilang buhatan.
"Naa man nuon mabilin sa katong importante like sa among office, ang sa PDRRMO naa ra sad. Naa ra man mo duty gihapon sa among office niya mogawas ra sila kung time na sa pag-disinfect sa among office," matud ni Giango.
Bisan ang katong mga mokuha og provincial passes aron makalusot sa border sa probinsiya ang magpadayon gihapon.
Ang Kapitolyo adunay gibutang nga tulda sa luyo nga bahin sa Executive Building alang sa mokuha sa maong passes.
"Sa katong mokuha og passes naa ra man gihapon katong vehicle pass kay adto ra man sila sa gawas kay di man sila kasulod so adto ra sila sa silong. Adtong Monday pagsugod pa naa na (tulda) naa diha in between (Executive Building ug karaan nga Palace of Justice)," matud ni Giango.
Si Giango nagkanayon nga niadtong Hunyo 29 moabot na sa 15 ang kompirmado nga kaso sa coronavirus disease sa mga empleyado sa Kapitolyo diin 10 ang active cases, upat ang nakarekober na ug usa ang namatay. /GMR (BANATNEWS)