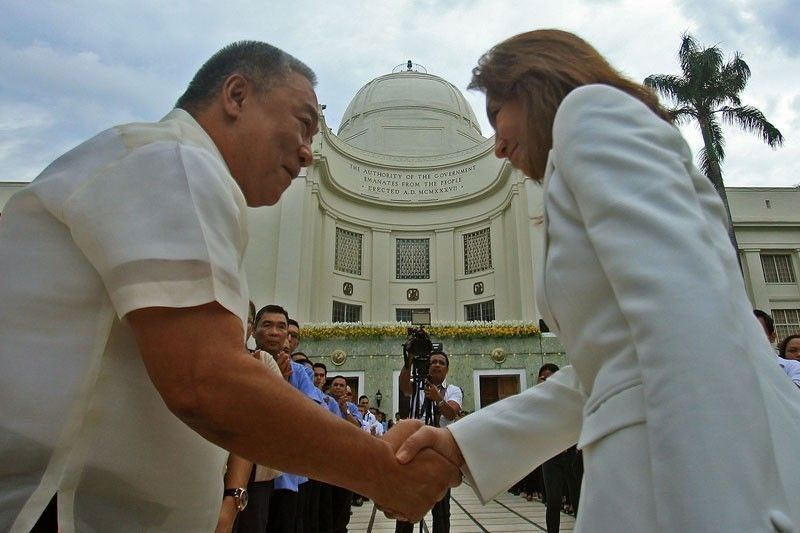 Gawas sa pagpangulo sa sesyon, si Bise Gobernador Hilario Davide III dili mahimong makaapil sa diskusyon sa mga hisgutanan sa hunta probinsiyal ingon man nga dili siya makaduso og resolusyon ug ordinansahon ug dili makahimo og privilege speech subay sa ilang house rules.
The Freeman file
Davide di patingugon sa sesyon
CEBU, Philippines — Niangkon si Bise Gobernador Hilario Davide III nga sulod sa 100 ka adlaw wala pa siyay nahimo nga ordinansa o bisan resolusyon nga napasar sa hunta probinsiyal.
Ang hinungdan matud niya mao ang house rules sa 15th Sangguniang Panlalawigan nga nagdili kaniya nga moapil sa deliberasyon sa Provincial Board.
"Because our rules disallow me from sponsoring, from authoring an ordinance or a mere resolution," matud ni Davide.
Saysay sa gobernador nga sa wala pa moasumer ang mga sakop sa SP niadtong Hulyo, nagtigum sila aron paghan-ay unta sa ilang house rules diin nasayran nga ang mayoriya kaalyado ni Gobernador Gwendolyn Garcia.
"During our caucus before the inaugural session, I already expressed reservations pero gidali na to namo because the Governor is set to deliver her inaugural speech," matud ni Davide.
Matud ni Davide nga base sab sa house rules dili siya makabiya sa iyang lingkuranan isip presiding officer aron mo-deliver sa iyang privilege speech aron pagmintinar sa impartiality.
Ang bise gobernador nihulagway nga mas gaan ang iyang trabaho karon isip bise gobernador itandi sa iyang trabaho sa pagka-gobernador kaniadto.
Plano ni Davide nga paamendaran ang maong house rules nila sa SP.
Matud niya nga kini ang labing unang higayon nga dili makaapil ang bise gobernador sa deliberasyon sa mga hisgutanan sa SP sanglit sa ubang probinsiya ug bisan sa konseho lungsod o siyudad, gawas sa pagdukdok lang sa gavel, ang bise gobernador makaapil gihapon sa diskusyon.
"Para nako, I think I should not be deprived the right to speak my mind on any matter or any issue that needs to arise. Kay after all I represent all the Cebuanos, I was elected as vice governor," matud ni Davide. (/GMR)(BANATNEWS)