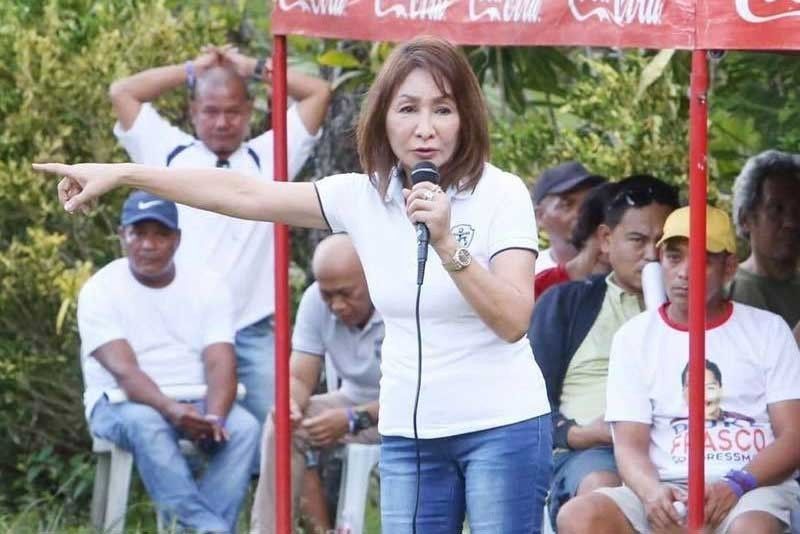 Taga Kapitolyo susihon ni Gwen
CEBU, Philippines — Ipaubos sa performance review ang tanang empleyado sa Kapitolyo sa paglinkod na ni Governor-elect Gwendolyn Garcia.
Ang Kapitolyo adunay 4,021 ka empleyado diin 1,118 niini ang regular o permanent nga trabahante, 636 ang casual nga renewable ang kontrata, 1,905 ang job order employees nga matag unom ka buwan ang pag-renew sa kontrata ug 362 ang contract of service.
Si Garcia nagkanayon mag-umol siya og transition team sa pagsugod sa iyang paglingkod sa Hulyo 1.
"So I need the transition team to create the proper body that will be reviewing the performance of the employees and department heads these past 6 years," matud ni Garcia.
Matud ni Garcia nga walay angay ikabalaka ang mga empleyado sanglit moagi man og proseso ang tanan nga himoon sa mga kawani sa Kapitolyo.
"Dili sila mahadlok they will go due process, that's how we operate dili mi magdali-dali, but if in the end they are found to be guilty of whatever accusation there maybe or charges there maybe then they have to ship out," matud ni Garcia.
Ang bag-ong napili nga gobernador una na nga nipahimangno sa mga empleyado nga "shape up" o "ship out" kun dili magtinarung sa trabaho.
"We are going back in instilling pride in ourselves as Cebuanos and as government employees; they will have to be examples of professionalism. That was what we had before," matud ni Garcia.
Si Vice Governor-elect Hilario Davide III gipaabot na daan nila nga adunay mangatangtang nga mga trabahante sa usa ka lokal nga kagamhanan kun mag-usab na og administrasyon.
"That's very normal," matud ni Davide. GMR (BANATNEWS)