Nag-viral nga traffic enforcer imbestigahon
September 10, 2018 | 12:00am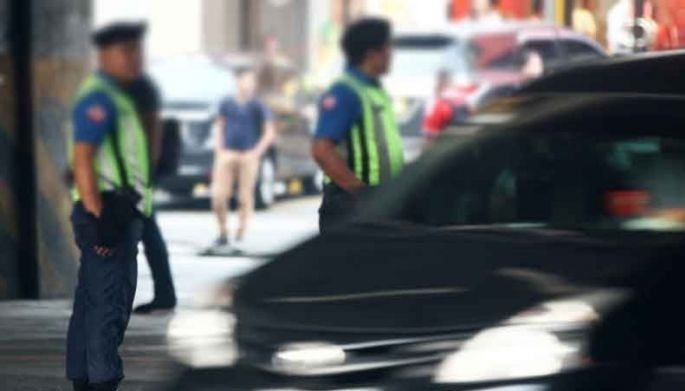 CEBU, Philippines — Imbestigahon sa Mandaue City Legal Office (CLO) ang usa ka traffic enforcer nga sakop sa Traffic Enforcement Agency of Mandaue (TEAM) nga nag-viral sa social media human nga gikatahong gipasagdahan makabiyahe ang usa ka trailer truck nga kuwangan og ligid.
Ang maong viral video nga gi-post sa usa ka Tony Tadz kuha sa action camera sa usa ka volunteer sa usa motor riders club niadtong Septiyembre 7 diin nakuha ang matud pa salawayon kaayong taras sa maong traffic enforcer. Ang maong video miani og grabeng pagsaway gikan sa mga netizens tungod kay seryoso ug balido ang reklamo sa maong motorista apan gibalewala lang sa maong traffic enforcer nga mao pay nasuko ug nanuyo sa maong concerned motorist.
Si Atty. James Allan Sayson sa CLO misaad nga hatagan nila og sanctions ang maong traffic enforcer.
"I'd like to stress (that) here in Mandaue, we take pride of our enforcers, there might be a few rotten ones, but rest assured we do not tolerate them," saad pa ni Sayson. Matud sa Facebook netizen, nag-drive siya sa iyahang motor diha sa siyudad sa Mandaue sa dihang nakasunod kini og usa ka 16-wheeler trailer truck nga nagdagan bisan og kuwangan og ligid sa likod nga bahin niini.
Sa dihang nakaagi siya og traffic enforcer iyaha kining gisumbong. Ang maong trak gipara dayon sa maong traffic enforcer apan iyaha kining gipadagan tungod kay ang rason niya wala silay nakita nga igong rason aron kini tiketan o dili padaganon bisan og nakita niyang kuwang og ligid ang trailer. Ang maong traffic enforcer nangrason diha sa video nga pwede ra makadagan ang maong container truck kay walay sud ang container van nga gikarga niini base sa iyahang pakighinabi sa driver niini.
Apan, si Tadz mipasabot sa maong traffic enforcer nga dili luwas padaganon ang maong trailer truck kay posibleng madisgrasya kini ug makaamong sa ubang motorista. "Para nako sir dili na angay padaganon ingana, asa man ang road worthy ana? Safety? Kay lagi kamo nakahibaw. Haaaaay ambot nlng gyd. Sad to say ila ra gipadagan ug balik ang truck. Ug I don't know unsa nay nahitabo ni lakaw nlng pud ko to avoid mag lalis mi sa TE," matud ni Tadz iyahang Facebook account.
Inay sa pagsulbad sa sitwasyon, giingnan si Tadz sa traffic enforcer nga kon gusto kining moreklamo adto na lang sa ilahang buhatan sa TEAM.
Wala makauyon ang CLO sa gibuhat sa traffic enforcer kinsa 13 ka tuig na diay nagtrabaho sa TEAM. Hinuon nangayo'g pasaylo ang traffic enforcer sa iyahang nabuhat.
"We will continue to learn from this incident and hopefully, based on experience, we will not repeat the same mistakes. We seriously take our traffic rules. In fact, kahibaw ang mga tawo nga here in Mandaue, strikto gyud ta," matud ni Sayson.
Di pa makasulti si Sayson kung ilaha bang suspensuhon ang maong traffic enforcer kay basehan nila kini sa pamahayag sa duha ka habig kon magkaatubang na sila. (BANAT NEWS)